Key Mobile App Features That Help Improve User Experience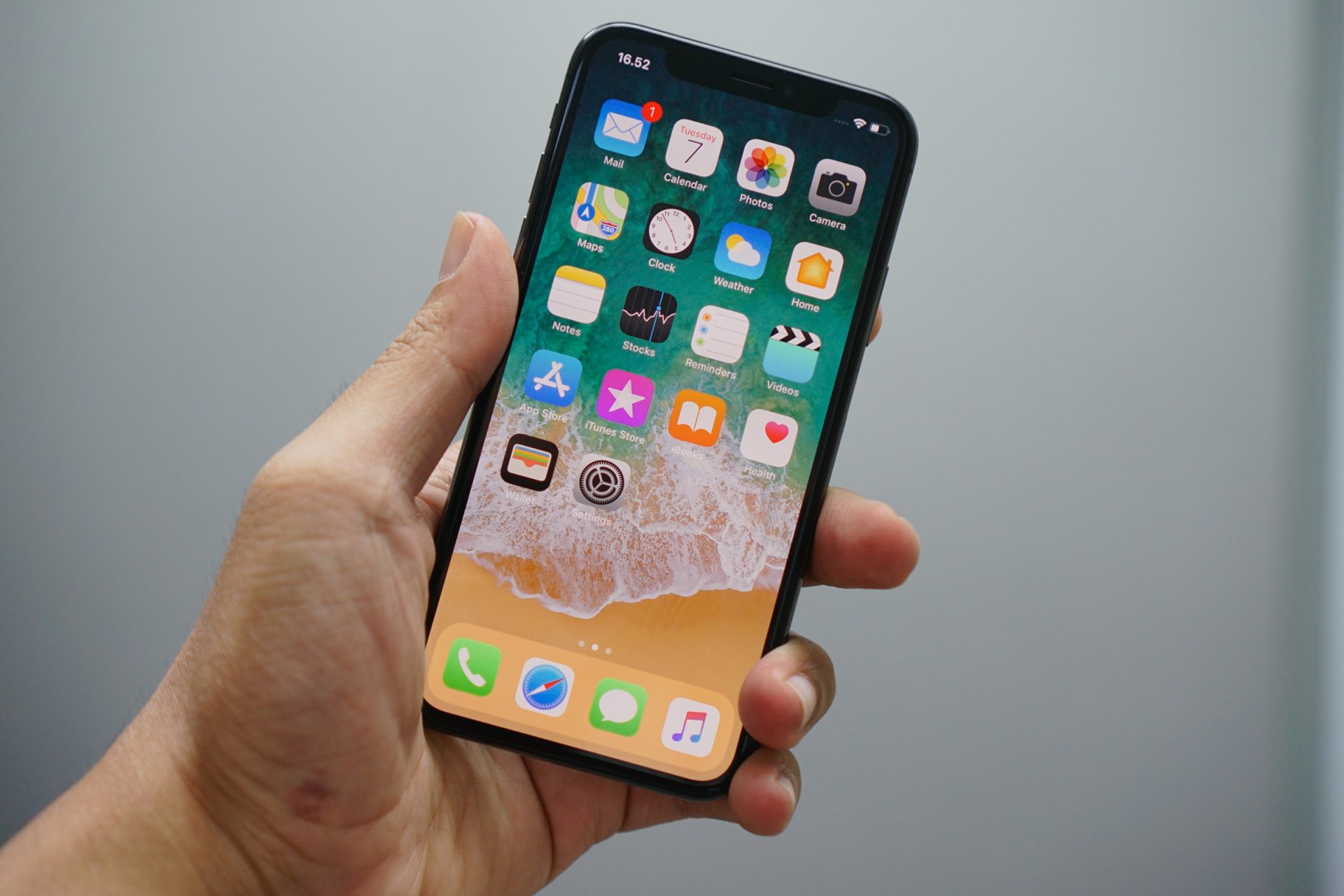 Introduction
According to top mobile app design and development consultants, mobile phones and mobile apps have become a necessity rather than an accessory. They have evolved from being a source of mere communication to being so important that some of our key chores on a daily basis are dependent on them. Most of the urban population now owns a smartphone device. It has been termed the most frequently used device ever.
As per bankmycell.com, the number of people that owned a smart and feature phone in April 2022 is 7.26 Billion, making up 91.54% of the world's population.
Now the question arises, why are these portable, hand-sized devices being given so much importance and value?
These devices might be seemingly small and cool, but in actuality, you get to hold the whole world in the palm of your hand. Mobile Phones have connected us to different parts of the world, and we can easily view what's happening on the other side with just a click.
Now that we have given an overview of mobile phones in general, let's also discuss the importance of applications installed in our mobile phones. These applications make it easier for us to use our phones. Switch on your phone and click on any app you want to use.
Even though mobile apps take up space on our phones, they are more easily accessible. It seems like a hassle for someone in a hurry to first go to Browser, then type in the desired URL, and then put in all of the details.
In contrast, mobile apps do not require such long procedures for simple tasks such as ordering food or clothing or making an online payment. They also save your basic information so you do not have to enter them every time you log yourself back in.
Mobile Apps are now becoming the face of millions of businesses worldwide, in fact a great number of such businesses exist and function in the form of these apps only.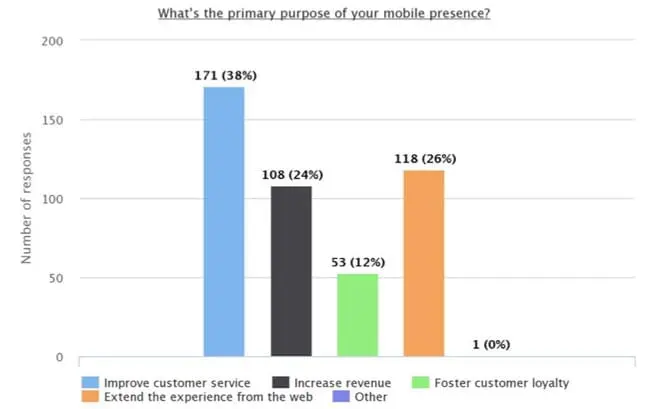 Source: Buildfire
So how do mobile apps help improve user experience, add efficiency in your day-to-day operations, increase productivity, and create satisfied customers.
Let's find out. 
Table of Contents
Mobile App Features That Help Improve User Experience
Usability
Performance and Speed
Easy Communication Channels
Responsive and User-Friendly Interface
Payment Gateway Integration
Loyalty Promos
Push Notifications
Multi-Device and Platform Synchronization
Secure Customer Data
Search Option
Functional Categories
User Feedback
Frequent updates
Conclusion
Mobile App Features That Help Improve User Experience
Since we have already talked about the importance of mobile apps, we will now discuss what customer service actually is and how can a mobile app help with it?
There are certain Must-Have features required by a mobile app to ensure good customer service and to receive valuable responses from customers by making their experience easier. A mobile app should have the following features for achieving a happier customer base:
Usability
Making sure that your mobile app has excellent design and user experience is probably the most crucial element to look into. Your app should be creative and lively, easy to navigate and robust. Mobile Usability is probably the most critical element to look into while designing and developing a mobile app.
Performance and Speed
Make sure your mobile app rates at least 9/10 in terms of both efficiency and speed. From the users' perspective, it is highly irritating to watch a loading symbol for more than a few seconds and the user is likely to move on to a different app, probably to your competitor's.
Source: Rocket
A high-speed app will lead to higher business sales. When a customer opens an app to order, they are sure of what they want to get. So if the mobile app works fine, they will be out of checkout in no time. But if the speed keeps lagging, they might just change their mind. According to a study, 47% of users expect a page to load in under 2 seconds or they backtrack from there.
Source: Martech
 Easy Communication Channels
Creating automated replies in response to customers' messages gives out a good impression that the customer will be handled promptly. Setting up 24/7 customer service so the customer always has an attendee to attend to them and guide them through the app swiftly along with Frequently Asked Questions will also help in satisfying customers as they won't have to wait or move to a different app / solution or service provider. 
According to research, sales increase by 20-25% when a knowledgeable customer service staff deals with the client.
Source: mobileappdaily.com
In a recent survey, it has been stated that around 70% of customers have a waiting time of around 5 minutes or less, after which they abandon their shopping and move on. The customers have now resorted to mobile apps so that they do not need to wait in long queues or wait for their turns. 
Having an efficient mobile application which does not make the customer wait, will help in skyrocketing your sales. Having good communications with your customer builds a relationship of loyalty and trust as well.
Responsive and User-Friendly Interface
Mobile apps are likely to get more orders if their interface is easy-to-use, responsive, and take you straight to wherever you want. Remember that not all users are tech savvy. A simple navigation is best for people who want a convenient and swift way to get done with their shopping or billing. Difficult and fancy interfaces are loathed by them as they only see it as an obstacle.
Creating an easy-to-use interface is removing another obstacle between your business and its success. People will always choose apps with an easier interface, thus increasing sales for your brand.
Payment Gateway Integration
If you are selling a product online, efficient inte
gration of a payment gateway with your mobile app is as important as creating the app itself.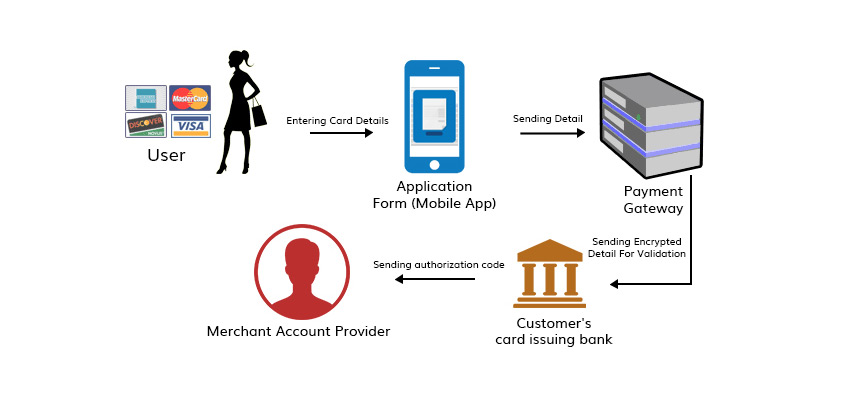 Source: appfutura
Loyalty Promos
Source: apptentive.com
Everyone loves a discount, a promo code, or anything that helps you pay less and buy more. Whenever your customer is checking out, give them a bonus discount or some reward points. This creates a bond of trust, loyalty, and appreciation that the customer feels for the brand. These tactics will ensure customers come back to your brand on their next online shopping spree.
Many people do not check their text messages anymore. So, even if they receive a sales message, there are chances they might not have seen it. Sending notifications through the app to the Notification Center, customers are bound to read what's being delivered to them.
Source: startup.info
Another tip is to make Sale announcements first on your brand's mobile app. When a customer would know that special Sale and Discounts are available only through the app, they will definitely install and use it.  
According to Mathias Brandt, users love these notification alerts as they get reminded of several things which they usually forget during the day.
Just having your brand's app on a customer's phone is surety enough that they will check it out sometime. So once you make sure your mobile app is there, the business is bound to take a turn for the better.
Multi-Device and Cross Platform Synchronization
You must make sure that your mobile app is available for both the operating systems (IoS and Android) and most readily available platforms too. Android is relatively easy to use and the app can be readily updated on PlayStore but Apple has some of its own rules. So make sure to run the app on both systems.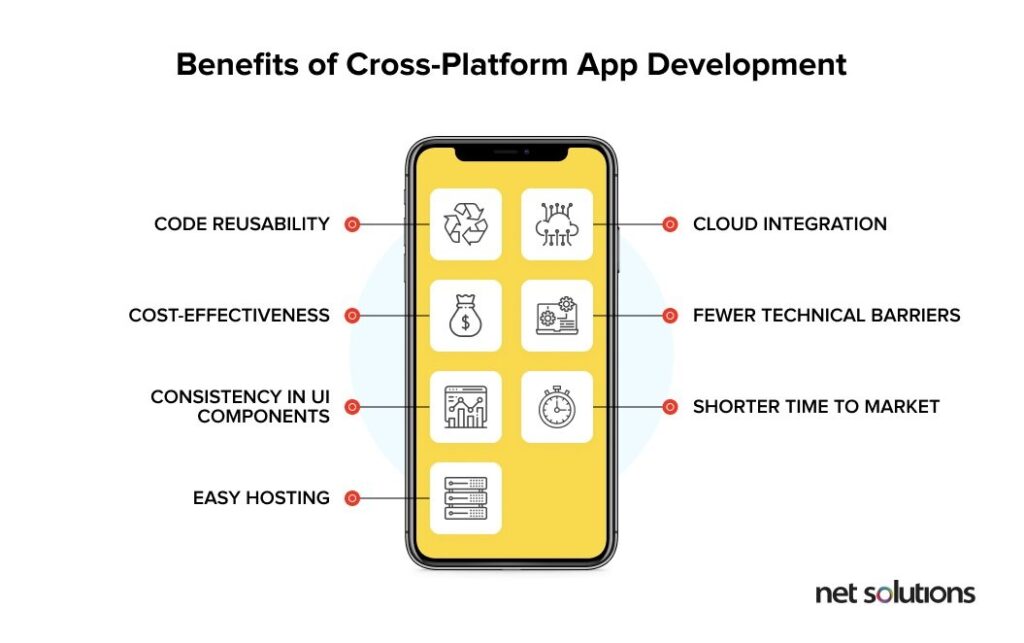 Source: NetSolutions
Secure Customer Data
Since customer service usually includes sharing of sensitive information like credit or debit card details or sharing home addresses and phone numbers, it is essential that the app must be highly secure. Creating SSL certificates for your app and sharing it with your clients is another way to show them how trustworthy your app is and they should not hesitate in sharing their personal information.
If, ever, your app gets hacked because of low security maintenance, the relation of trust between your brand and customer would be completely lost. In fact, in today's social media behavior patterns, your disgruntled customers would also spread the news amongst their friends and family.
Search Option
The development team behind every app should look for ways to make the shopping process faster and easier. With a manual search function, people can easily find what they are looking for without wasting any time.  
Functional Categories
Your app needs to be organized properly so customers don't get frustrated when they cannot find what you're selling. For example, if a client wants information about eyeliners but all of your categories are empty or not maintained well enough for their needs – this could lead them away from buying any product at all! They may even leave mid-search and search elsewhere.
Source:usersnap.com
While you may believe your app is perfect and bug-free, it is always good to ask for your customer's opinion. To be fair, they are the ones who are going to use the app. Conduct different surveys, ask clients what your app lacks or how it could be improved, and then address their concerns. It is more likely for customers to go through the survey if it's on a mobile app as it's much easier and quicker rather than re-directing them to other websites. 
Keep their suggestions at top priority so the next time a client uses your app, they do not have to go through the same troubles again.
This will give back a fantastic impression of your brand. It will prove that these surveys aren't just formalities but you do listen to what your clients have to say.
Frequent Updates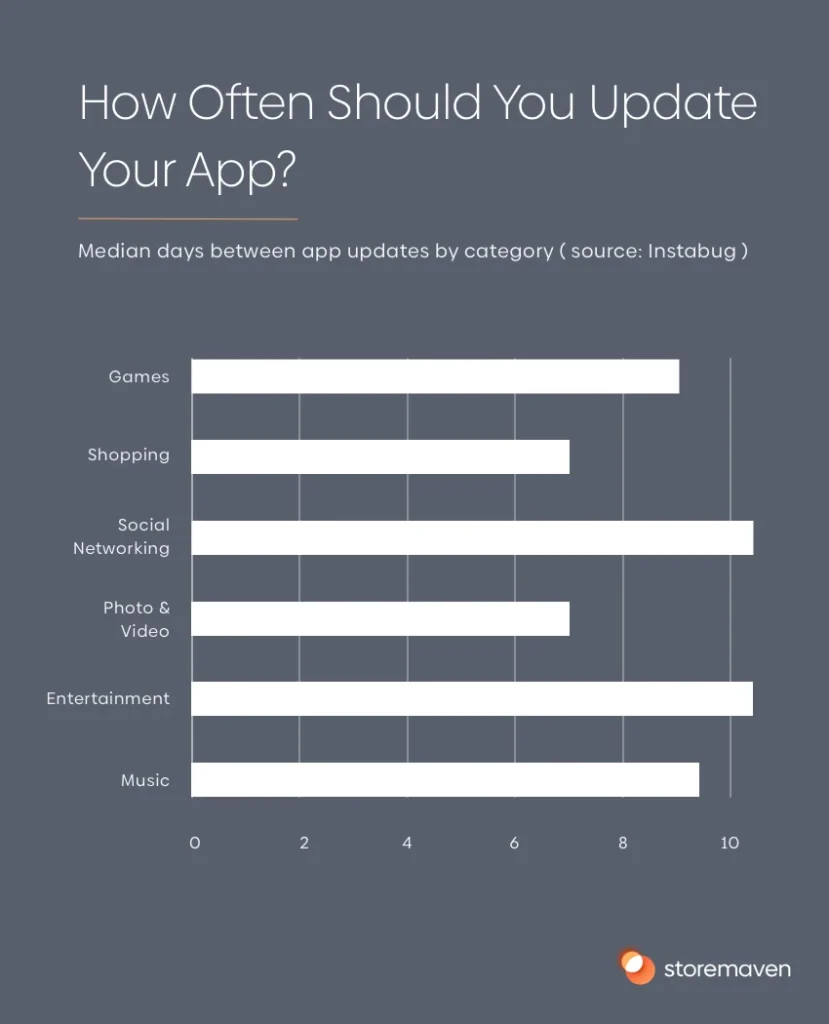 Source: StoremavenConstantly fixing bugs and updating your app will make it user friendly and also help in tackling latest security issues. Updates keep the app up-to-date with the latest trends so your mobile doesn't give off an old and obsolete vibe.
Periodically improving your mobile app and improving user experience is directly proportional to your business sales soaring high in the sky. These are some of the must-haves your mobile app should have for a satisfied clientele. So, do check if your app has something missing from it and update it now.
Conclusion
Mobile apps have quickly become the face of most leading businesses and brands of all sizes. In fact nowadays customers would rather use a mobile app than call customer service, with good reason. Mobile apps provide an easy way for customers to access information about your company, product, and services, as well as communicate with your team. 
If you're not yet using a mobile app to improve customer service that translates in business success, now is the time to consider creating one.
At MpireSolutions, our team can help you get started today with building an efficient mobile app.