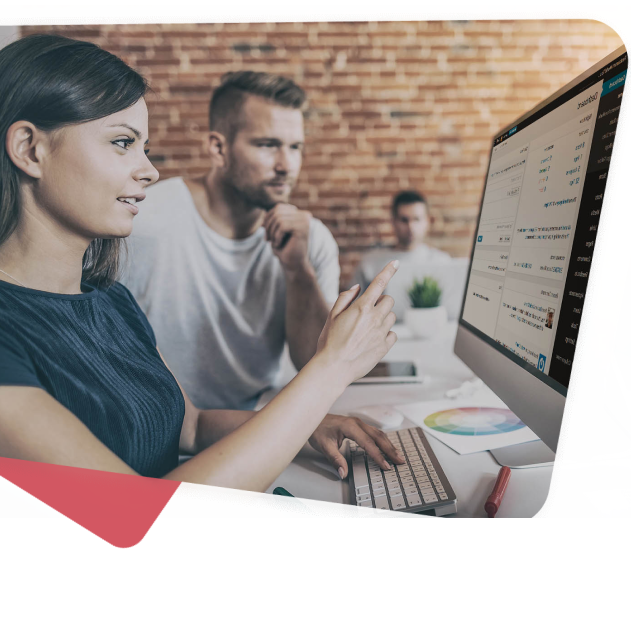 Providing Insights & Solutions that Help Businesses Drive their Digital Commerce
For any ecommerce business that already exists on desktop, tablet or mobile phone or one that intends to establish its presence, Mpire Solutions can offer a complete journey of Digital Commerce that starts from strategy, runs through consulting, gets a facelift through design and concludes at digital marketing.
With a number of industry success stories in its portfolio, Mpire's expert team of developers can deliver a frictionless customer experience, ensuring your digital asset should be quick to load, easy to navigate & read, symmetrical across all devices and engaging. While we help you create outstanding omni-channel experiences that engage and convert buyers across multiple channels, devices and touch points, it is our promise to ensure a splendid value delivery throughout the journey.
Our Digital Commerce projects begin with an in-depth consultation which starts from learning about your business and knowing about your objectives for your Ecommerce site especially the platform's integration with other marketplaces, Point-of-Sale and/or third-party logistics providers.
Why Hire Mpire Solutions for your Digital Commerce?
Our expert team helps businesses start digital commerce journey while ensuring they gain new customers and retain existing ones, no matter you want to build one ecommerce site or multiple, if its B2C or B2B, or your target audience is domestic or international.
Our Technologies for Digital Commerce solutions
Get Your Free Consultation Right Now!
Call Us at (617) 804-0539