Best Software Solutions for Emerging Boston Tech Industries
Introduction
The Boston technology scene continues to evolve. And with it grows the demand for software solutions in several key market segments.
Boston is the innovation capital of the world. All thanks to its large concentration of outstanding academic and healthcare institutions, as well as its silicon community. All of these factors come together to form one of the most technologically advanced cities in the country.
However, all of this doesn't mean a thing if it isn't translated into tangible results. Right?
The entrepreneur community in Boston strives to innovate every industry outside of tech. And emerging tech industries are no exception!
The article will shed light on some of the top emerging Boston tech industries that are experiencing exponential growth in the bustling business hub. Along with some promising Boston software solutions that can help propel these emerging IT industries even further into the spotlight.
This blog post covers the following information:
Best Software Solutions for Emerging Boston Tech Industries
Importance of Software Solutions for Emerging Boston Tech Industries
Top 5 Reasons that Make Boston Good for Tech Startups
Best Software Agency in Boston
Conclusion
Best Software Solutions For Emerging Boston Tech Industries
1). Life Sciences
Boston is an incredible city for Life Sciences startups, and it has been for quite some time. Over 1,000 Life Sciences companies call Boston home. The city is among the top 5 Life Sciences hubs in the world, and Boston-based Life Sciences companies raised a record high of more than $13 billion in 2021 alone.
The Massachusetts Life Sciences Center offers a tax incentive program and has awarded more than $241 million to relevant companies in the state. You can also find other resources like the Angel Capital Association's Massachusetts chapter (which offers capital to early-stage companies), as well as programs like MassBIO's BioLaunchpad incubator program and its BioStar competition (which awards cash prizes to promising early-stage biotech companies).
All of this makes Life Sciences an excellent idea for a startup business.
What could be the Best Software Solution for Life Sciences?
The best software solution for the life sciences industry would be a cloud-based software solution that automates and streamlines all aspects of the life sciences industry.
The platform should combine data from multiple sources—from regulatory documents to clinical trials—into one central location. Users can then search across all of their data by keyword, date range, or type of document. This will make it easier for the user to find exactly what they're looking for when they need it.
The platform should also support a wide range of document formats, including PDFs and Word documents. This will allow users to access data from any source without having to worry about converting files into another format first.
In addition, this cloud-based software solution should make sure everyone has access to up-to-date information about what they're working on, so there are no surprises when it comes time for an audit or inspection from regulators. The software should make it easy for everyone on the team to access information about each product—so if someone needs help tracking down a formula or data point somewhere in their files, they can find it quickly.
2). Advanced Manufacturing & Robotics
Employing more than 4,700 people, Robotics is one of the leading Boston tech industries, and they're all working on some pretty incredible things. Some of these companies have become so advanced that they have partnered with NASA. In July 2021, Boston-based accelerator The Founder Institute announced partnerships with NASA Ames Research Center and MassRobotics to help their startups develop products for space exploration.
So why are Advanced Manufacturing and Robotics such a good startup idea? These companies are shaping the future in every way: from building robots that can perform surgery to designing drones that will help us explore Mars.
What could be the Best Software Solution for Advanced Manufacturing & Robotics?
The best software solution for the Advanced Manufacturing & Robotics industry would be an ERP system that automates the complete process of production. It will help in optimizing the manufacturing process and reducing the cost of production. It should provide an integrated view of all aspects of the manufacturing process, from suppliers to customers, products, orders, and more. With this software, the business can make sure that their manufacturing runs smoothly with no delays or errors in delivering products on time.
With this software, a business can also get all the details about their production processes and analyze them efficiently. They can keep track of how much each product costs and monitor stock levels. This will help the business plan ahead so that it does not run out of stock at any point in time. This way, the business will be able to meet customer demand without having to worry about production issues affecting its profitability.
Other important things that this software solution should incorporate:
Visualization of data with user-friendly dashboards
Provide real-time insights on the operations using predictive analytics
Tracking of all the assets in one place with the asset tracking module
The ability to integrate with legacy systems such as SAP or Oracle databases
Helping manage the production line more efficiently by monitoring the inventory levels and making sure that everything runs smoothly from start to finish.
Increasing productivity by providing real-time updates on what's happening with each step in your manufacturing process so the company's management knows when things go wrong and can act immediately if something goes wrong
3). Research & Development
The R&D industry is a booming one in the Boston tech sphere. Several institutions invest heavily in R&D in the Boston area. The CARB-X Institute has invested $550 million in antibacterial R&D between 2016 and 2021. Toast, a restaurant technology company, has pledged to invest $1 billion in hardware and software R&D till 2024.
The R&D industry is important because it helps develop new technologies that can be used to improve our daily lives. The fact that many investors are willing to fund startups working on research and development proves how profitable this industry can be. It also shows how much money investors are willing to put into projects that promise them great returns on their investments.
What could be the Best Software Solution for Research & Development?
The best software solution for the Research & Development industry would be custom-built software that is specifically designed to meet the needs of this industry.
The software should be able to use natural language processing (NLP) to comprehend what users are saying and respond appropriately. It should also be able to use machine learning algorithms to learn from previous requests and provide better responses in the future.
In addition, it should have a feature where users can ask questions about R&D topics; for example, if someone wanted to know about the history of artificial intelligence (AI), they could type this into the search engine and get an answer back immediately.
This custom software solution should enable the experts of the relevant industry to easily organize and analyze all of their research, development, and production data—from raw materials to workflows to product testing and more. This way they'll be able to see exactly how much time is spent on each step of the process and where bottlenecks occur. Plus, they will know what parts of the company need training or extra staff members to meet deadlines or increase productivity.
4). HealthTech
HealthTech is one of the most exciting and fastest-growing sectors amongst Boston tech industries. Since 2013, there have been 248 healthcare deals in Boston, with a total invested capital close to $1 billion. The average company receives $1.5 million in funding.
The city's thriving health tech community is working on solving some of the most pressing health issues that we face today. These companies are working on solving advanced health issues like aging and chronic disease, as well as helping patients manage their health and wellness through wearable technology and data-driven solutions.
What could be the Best Software Solution for HealthTech?
The challenge is that there are so many different elements to health care, from managing billing and insurance to tracking patient data.
Therefore, the best solution for the health tech industry is a software package that can manage all of those disparate pieces and put them together into one cohesive whole.
It should be able to track patient information, create reports on billing and insurance status, and even have features like scheduling appointments or sending emails directly from within the program itself.
The software should also have a feature that allows users to share their medical records with other doctors and medical providers, meaning that everyone involved in your care has access to all of the information they need to help you.
For example, if you have just undergone surgery and need follow-up care from another doctor or clinic then you can easily send them your medical records so that they can start treating you right away. This saves time and money by preventing unnecessary trips back and forth between doctors' offices.
5). Biotech and Cleantech
Boston is a city known for its history, but it's also an emerging startup capital. The biotech and cleantech industries are booming in Boston tech domain, and there are over 1,100 startups in the city today.
The Massachusetts Life Sciences Center (MSLC) is a nonprofit organization that supports biotech startups by offering research grants, accelerator loans, and tax incentives worth $1 billion. This money helps many companies get off the ground without having to worry about funding issues or overhead costs until they've proven themselves in the marketplace.
What could be the Best Software Solution for Biotech and Cleantech?
The best software solution for the biotech and cleantech industry is one that can be used to manage the entire life cycle of a product, from design to production, and then disposal. The software should also be able to integrate with other systems and databases so that it can be used effectively in a company's workflow.
Many features would help companies in this industry manage their processes more effectively. One of the most important is being able to create an itemized list of materials used in a given process. This allows companies to keep track of what they have on hand and how much they need at any given time. It also helps them get rid of waste by giving them an accurate picture of how much material they need for each task ahead.
Another feature that would improve efficiency is automated scheduling for production runs based on customer demand. This would allow companies to predict when they'll need more supplies and make sure that there are enough available before starting production runs.
Finally, being able to share data between different departments within an organization makes it easier for everyone involved with product design or manufacturing processes to stay informed about what's going on at any given moment during production cycles so they can plan accordingly when making decisions about future products.
Importance of Software Solutions for Emerging Boston Tech Industries
Software solutions are a critical part of any emerging tech industry. They help companies and individuals to manage their data, automate processes, and improve efficiency. These solutions are so important that many companies rely on them for their entire business model. Without them, they would not be able to function as effectively or efficiently as they do today.
Software solutions can be used by anyone who needs to store and process data, share information with clients/customers/partners/etc., or automate processes. They can also be used by people who want to learn more about their industry and how it works from the inside out.
Similarly software solutions can greatly help emerging Boston tech companies gain recognition among their peers in the industry. They can help provide a framework for new technologies and can be used as a means of testing new ideas and concepts.
Top 5 Reasons That Make Boston The Best Place For Tech Startups
The Boston tech industry has made record-breaking progress: it's among the top five global leaders in the GSER rankings. Even more impressive, Boston is ranked number one in North America when it comes to supporting female-founded startups. This is truly an accomplishment worth celebrating!
Not convinced yet? Here is the latest insight into Boston's technology ecosystem.
1). Boston ranks 5th in the Global Startup Ecosystem Report.
Boston ranks 5th in the Global Startup Ecosystem Report, which means it's a great place to start a business. The report ranks Boston ahead of other cities like Los Angeles, Tel Aviv, and Shanghai, which are often considered to be more established tech hubs.
What is the Global Startup Ecosystem Report? It's an annual study that looks at how startup ecosystems are doing globally, including factors like the strength of their startup community and the quality of their local policies.
This means that Boston is an ideal place for startups not just because of its proximity to Silicon Valley or its large number of universities. It's also because Boston has a lot going for it as a startup hub itself, from its strong network of investors and mentors to its ability to offer affordable office space and high-quality living. In addition, its ecosystem is young, vibrant, and growing quickly.
The chart shows the constant position of Boston as the 5th ranking in GSER reports from 2017 to 2021.
2). The Top 10 Startup Funding Events of 2021 added more than $7 Billion to Boston's economy.
The Boston startup ecosystem is thriving, and it's easy to see why. In 2021 alone, the top 10 startup funding events added more than $7 billion to Boston's economy. This was an incredible year for startups in Boston, with big wins from companies like Amazon aggregator Thrasio ($1.85 billion) and health care startup Devoted Health ($1.15 billion).
The money raised by these two companies alone shows what kind of opportunities are available in Boston for young entrepreneurs who want to start their businesses. With these kinds of figures at play, it's no wonder why so many people want to move here.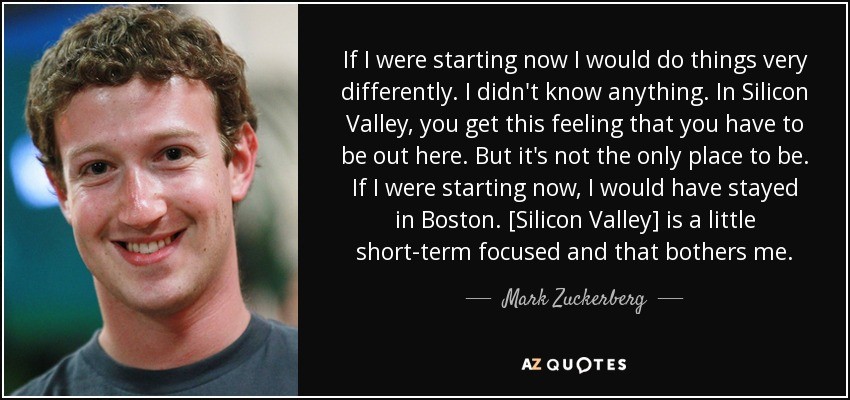 3). VC Deal Sizes are Ballooning.
The VC deal size in Boston's ecosystem is ballooning. The city has been a hotbed for tech startups for a long time now and the trend continues. VC deal size increased by almost 40% to reach $28 billion last year, up from $19 billion in 2015.
What are VC deals? Venture capital is a type of financing that gives small businesses access to capital by providing them with funding for their operations. This money is often used for research and development or marketing purposes. The goal of venture capitalists is to make a profit from their investment when the business sells or goes public.
The increasing VC deal size signals that investors believe in the future of many startups and are willing to put their money where it counts.
Graphs showing Boston's startup ecosystem by the numbers.
4). Boston's Ecosystem Value is worth $266 billion.
Boston's Ecosystem Value has increased to $266 billion in 2021. This means that a lot of people are investing in Boston's ecosystem, which will help grow startups and make it easier for them to thrive.
The importance of increasing ecosystem value for tech startups cannot be overstated. Entrepreneurs need money to start their businesses, but they also need community support and access to resources that will help them grow their businesses faster.
Increasing ecosystem value for tech startups also means that more people will want to work in Boston because there are more opportunities available than ever before. This means that there will be more jobs available for young professionals who want to work at startup companies.
5). Boston Ranks in the Top 10 list for Technology Talent.
According to CBRE's 2021 Scoring Tech Talent report for North America (the USA and Canada), Boston ranks in the top 10 list for Technology Talent. The report states that "Boston possesses a high concentration of talent in digital media and software development, with 46% of its population having graduated from college or university" and it has "a strong base of tech talent with an average annual salary of $84,000."
This makes Boston an ideal place for startups looking to grow their business quickly by hiring talented people who can help them achieve their goals efficiently and effectively without wasting time on training new employees on how things work at their company.
Looking For The Best Software Development Agency In Boston?
As one of the top software development agencies in Boston, MpireSolutions is well aware that emerging tech startups have a lot on their plates. That's why our goal is to provide the best software solutions in Boston that are relevant to the tech industry you are working in.
Our team can build the tools you need to get your business started, grow your current product offering, or take your company in a new direction.
We work with a wide range of technologies and can provide support for mobile apps, web apps, and desktop applications. We'll work closely with you throughout the entire process to make sure we deliver exactly what you need. We also offer ongoing maintenance and support plans so that as your needs change over time, we'll be there to help keep things running smoothly.
Conclusion
The Boston area is a hotbed for countless emerging technologies, creating an opportunity for software development companies to thrive. To that end, we hope this article has provided you with some useful information on the emerging industries and software solutions with the perspective of Boston tech sphere, allowing you to make an informed decision about what path best suits you or your company. Get a quote for software solutions in Boston.