How Hiring a Drupal Agency Will Benefit Your Business?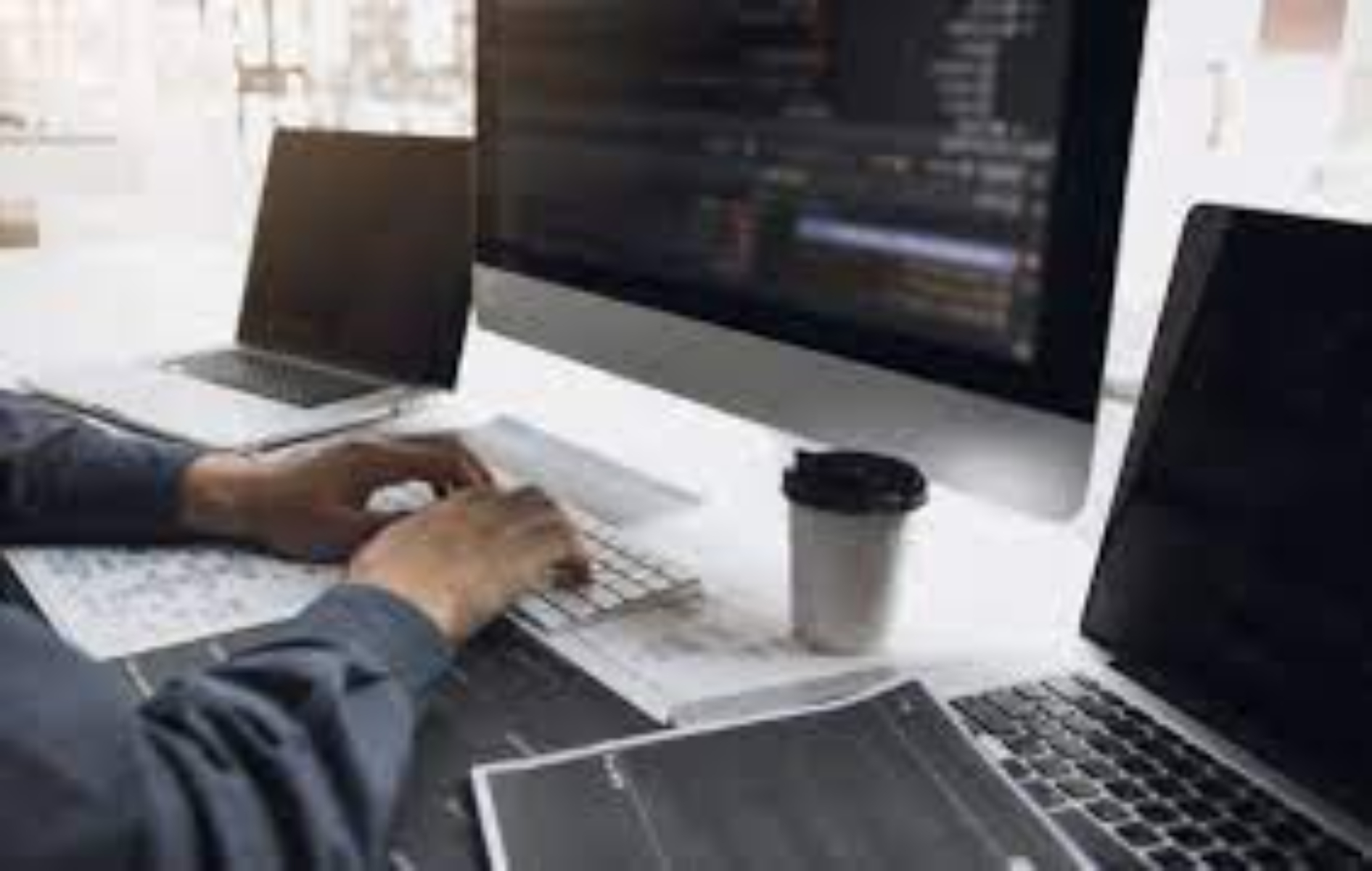 We are living in the age of the internet—everyone is online all the time. People spend at least half of their entire day surfing the web. You already the numerous benefits of having a website for your business, there's no need to expand on that. Nevertheless, starting a new website or a digital project is the ultimate challenge for many entrepreneurs.
Why? Because when it comes to selecting a suitable platform for their sites, things get complicated quite fast. One moment you're scrolling for the best Drupal agency Boston has, and the other, you're forced to rethink your choice.
Almost every business out there faces the grand challenge—the challenge of which platform to go for when it comes to a website. Developing a company's website is a crucial part of businesses maximizing their operations. From its initial stages to the foundation and the final touches, a website grows your business 2x faster than before.
But it is not possible via every platform, you need to go with an adaptable platform as well. Drupal, due to its thriving community and innovative practices has become a consideration for many businesses out there. However, if you're new to Drupal, it can seem confusing to you at the start.
There are tons of questions, and this article aims to answer all of them—at least most of them. If you're faced with this complicated choice of switching to Drupal, then keep reading. You will get every insight, and understanding of how hiring a Drupal agency will help your business grow.
The Nature of the Drupal Agency
Whether you're new to Drupal or not, if you're switching to it, then you need to know its nature before everything else. If you're looking for the best Drupal agency Boston, or any country, determine its practices first.
Is it a Drupal outsourcing agency? Is It an in-house team? Or would you be better off hiring a freelancer for the job? Ask yourself this question before you finalize any long-term deal with a Drupal development agency. Understanding the nature of the agency you're working with—will help you boost your business growth without wasting useful time or money.
Choosing Between WordPress or Drupal Agency
If you want to find a web development agency that can help your business grow, then you need to understand the roots of your business first. You need to understand whether it is Drupal you want to go for, or simply WordPress.
It might sound simple at the start, but it gets pretty complex over time. Whenever searching for the most famous Drupal agency Boston is offering, you should keep this in mind. Because, if your business is not built well enough for Drupal, then you should consider restructuring. Otherwise, it can cause negative disruptions for your company.
Once determined, you will find it easy to work with both types of agencies and CMS as well.
Hiring a Drupal Agency
Drupal is usually called the CMS platform for the future. So, most of the time, long-term businesses are considering Drupal rather than short-term. However, both businesses can have equal benefits if used well. Thus, hiring a Drupal agency is like taking your business to the next level—the level of growth.
Listed below, are some of the main benefits of working with a Drupal agency and how it will benefit your business.
Reliable Contracts
Whenever it comes to a web-based project, what are companies most concerned about? It's the reliability of the agency of course. Signing an official contract while hiring any agency can be a perfect move for your business if done properly. But it can also become the worst business choice for your company if done incorrectly.
However, with Drupal, when you sign an official contract with its agency, you will get guaranteed regulations. You will have legal protections, reliability, trust, and most of all, consistency.
This way, your company won't disappear and your projects will be delivered timely and perfect. All the requirements will be met and there won't be any further hassles. Moreover, the contract binds the timelines and everything properly. This means you will face no delays or awkward scenarios during your project. Above all, you will stay protected no matter the situation and will have better trust in your team.
Diverse Professionalism
Agencies are all about being professional, it is nothing new. However, being professional in more than one or two areas, that's rare.
Web development is a complicated process. Expert developers, engineers, designers, managers, SEO executives, and much more work collaboratively to make it work. You cannot depend on just one to two people when it comes to a website. One person cannot specialize in all areas, you need a diverse team of experts.
The team in Drupal agencies masters this area the most. Everyone is doing his/her designated work punctually with no errors. Moreover, the developer is focused on the software, while the creative leads can bring more life to your site. Further, there are ads, SEO, and all that stuff as well. But the best part about Drupal agencies is their ability to interact, partner, and consult with each other in complex times.
Drupal is a platform that's built all-around a focused community. Thus, it knows how important and effective teamwork can be.
Website Management and Active Support
Maintaining a website or providing effective 24/7 support for a client, is the biggest issue for many software agencies. But, if you're building your website on Drupal's adaptable CMS platform, you need to take care of it. Drupal is always changing with new and improved modules and elements. Therefore, you need to make sure that your site is never behind the race.
Hiring a Drupal agency will help you avoid this hassle. Drupal experts will make sure that your site is always updated and working with the latest upgrades. Hiring a Drupal agency can help you with:
24/7 Security UpdatesRefreshed Drupal Core
Updated Drupal Modules and Themes
Migration and Upgrading Services
Bugs Fixing
Downtime Fixing
Website Audit
Website Optimization
Search Engine Optimization
Security and Performance Audit
An Enthusiastic Team
Drupal is not just a platform, it's a dedicated community. Due to this, you will find that all Drupal agencies have an excellent workforce. They're devoted, enthusiastic, and active whenever working with their clients. Their teams follow a dedicated team model based around dedicated developers and designers as well as consultants. All of them work collaboratively to bring your project to life and make you feel like a part of the team.
Dedicated Drupal experts are always focused on the objectives of the project. They're motivated all the time and have a keen eye for every detail. Due to this, the quality of the work is unmatched and there are several benefits in the long term.
Whether you're sorting out an idea Drupal agency Boston has, or not, it's important.
Working with the Latest Technology
The internet has competition—big competition. From small agencies to giants, everyone is competing with each other to prove themselves as the best. However, most of them aren't even updated with the latest technologies. Not with Drupal though, they're always updated.
If you consider working alongside a Drupal agency, you will always find yourself above your competition. You will stand out from the rest and will be geared up with all the latest trends.
Furthermore, you can also associate yourself with the past work of the agency. Keep doing your business with a pro agency and help it grow. The Drupal agency isn't based on amateurs, it's based on professionals.
High-Quality Testing
Another notable benefit of having a Drupal agency is the testing part. Testing comes in different types and most agencies automate it to keep things simpler. However, due to automation, a lot of bugs are compromised without even proper fixing. Thus, Drupal agencies follow a separate model for mobile and web-based testing.
They follow a dedicated principle to carry out your project only after some in-depth checks. Once everything is assured, you will find that your project is working smoothly. Drupal agencies value their reputation above anything else. From quality QA testing to finalization, the entire process is professional.
If you're going for a Drupal agency Boston has, then you're surely getting satisfied with it.
Flexibility and Convenience
Drupal is known to be always "ready for changes." Look at any Drupal agency, you will find one thing in common—they value customer satisfaction over everything else. Drupal's community is built around its clients' base. Therefore, they are always ready to update, improve, modify, and even change the entire project to meet the client's expectations.
Partnering up with such a team is vital if you want your business to expand. Any Drupal agency Boston, or any other city has, keeps its customers happy. They use a flexible and active approach to keep things convenient. Moreover, you can find several custom-solutions offers with them as well.
Pricing and Investment
When it comes to software agencies, expenses are sky-high most of the time. However, with Drupal, you will find that it is pretty much a myth in its case. Working with a Drupal agency will help you get a pricing model that won't burden you.
You can get the best services for your business without emptying your wallet. Not only that but your soft expenses are also saved with Drupal agencies. You won't only save money, but time, focus, and more.
From different pricing models to several packages, you can go with what suits you the best. However, keep in mind to know the type of your website before anything else, it's important.
Conclusion
If you had any confusion about whether you should hire a Drupal agency or not, it will be resolved by now. Everything we included in this guide, is backed by facts and figures. Moreover, you can go for any Drupal agency Boston operates and get all these benefits at once. With everything understood, now is the time to take your business to the next level by switching to Drupal.