WhatsApp announces New Features for its Users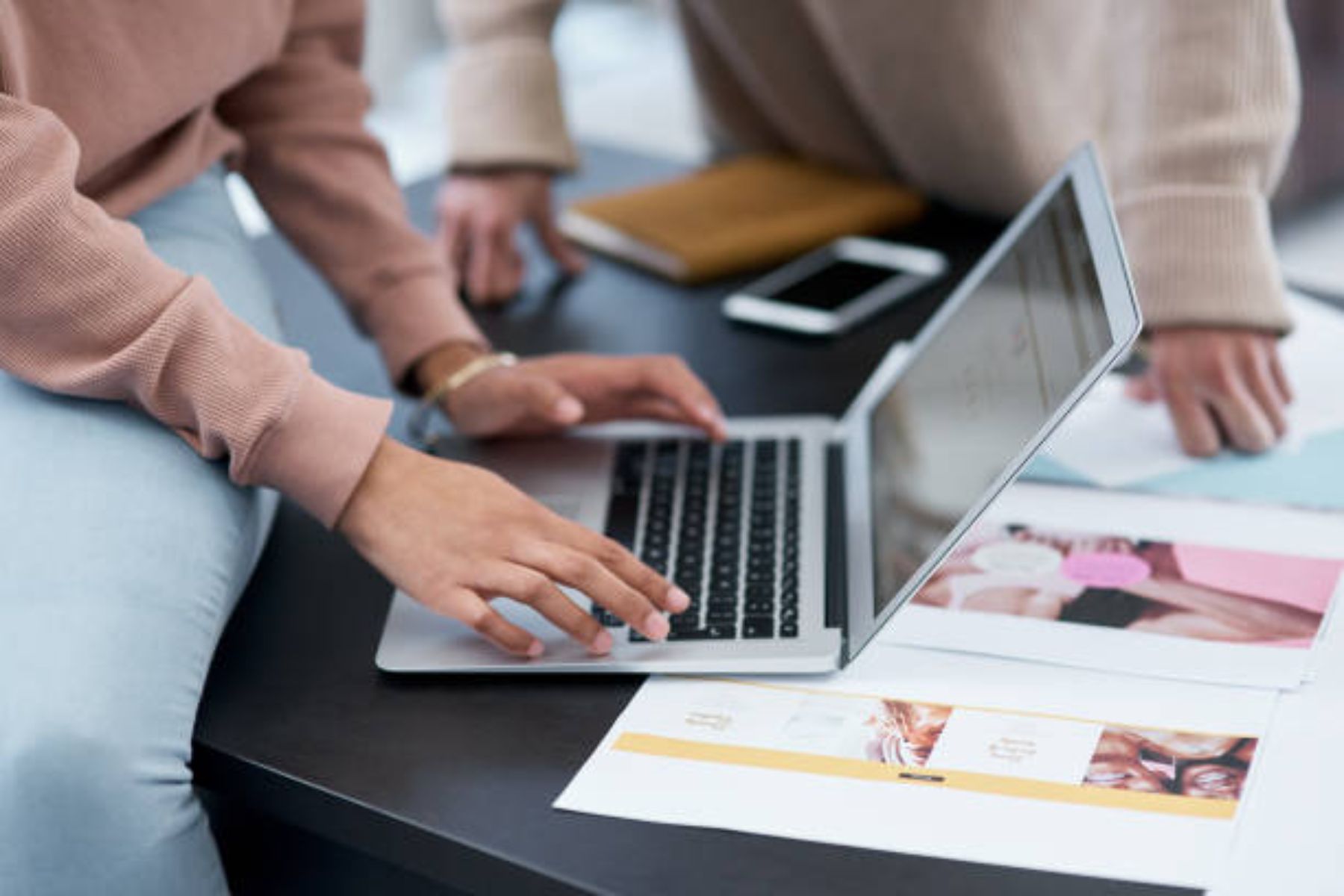 WhatsApp, undeniably one of the most popular messaging applications, has shaken the tech industry down to its core thanks to the new features it kept rolling out! It's no wonder that the app has been firing on all cylinders since the inception of Meta.
In recent times, it has captured a larger share of the focus of public attention and gained a surge in popularity, thanks to the introduction of some innovative features. This has sparked curiosity and interest among many, prompting the question: "What are these new features that are creating all the buzz?" Let's delve into the details and discover more.
Voice Message as Status Update
When dealing with the subject of letting others hear your voice WhatsApp has taken the cake. In a recent update, the application allows users to share their thoughts, views, opinions, and whatnot in a more interactive manner. Apart from that, it lets users keep their friends and family informed about their daily activities and quick updates merely through an audio recording. Sharing emotions that can't be translated with a photo update has never been this easy.
One of the most evident standout features of this new update is the ease of use to share audio recordings with just a tap. In other words, it's no less than a piece of cake. Just press and hold the record button, speak your message, and let go to send it to your WhatsApp story. Moreover, the voice message will be available for everyone on your contact list to listen to for the next 24 hours. After that, the message will automatically disappear, similar to the photo or video story update.
So you thought that's it? Well, you're pretty much off the mark. Apart from the convenience of sending the voice note on your story, it can be used as a means of sharing a sneak peek into your daily activities. Whether you're at school, working on an office project, or simply chilling on one of the pristine beaches of Hawaii, you can share what's on your mind from anywhere – making it a perfect, one-stop solution for the ones who have little to no time on their hands to update their loved ones.
The only downside to this feature is that it hasn't been rolled out for everyone to use. What a bummer! Despite being in the development phase, the users who enrolled in beta testing can make use of this exciting feature. In a nutshell, with the release of this new update, the popular messaging app WhatsApp casts a shadow over its competitors since setting the audio as a story update is one of its kind feature that the company cashed on early.
The Mysterious Green Circle
It's no secret that WhatsApp has become one of the top-rated messaging apps on various platforms solely due to its innovative approaches to streamlining the user experience. As expected, the messaging app went above and beyond with its latest feature of letting the users know when someone from their contact list has updated their status either through a picture, video or the aforementioned voice message.
Similar to the story ring feature of Instagram and Facebook (also owned by Meta) that notifies people regarding the update and enables the followers to know when someone has shared a post on their story, WhatsApp has decided to go forward and implement this feature as well. However, the only difference is the color, which is green, making it visible from a mile. This makes it easy for users to know that one of their contacts has shared a story update on the chat list.
What makes this feature so great is the fact that you won't have to swipe left to the status tab to see which of your friends have published content to see. In a way, this new feature of WhatsApp has improved the user experience of the application along with making it more pleasing to the eye, since the green color captures all the attention.
What's more? It's important to know that the solid green circle doesn't keep hovering over the profile picture. This only signifies that there's a story update that needs to be seen. However, after tapping the profile picture, users can view the content that's been published. Furthermore, once the story has been viewed, the solid green ring surrounding the profile picture disappears, indicating that the update has been looked at.
As insignificant as it may sound, the new feature will help us talk to our friends and family better. It makes it easier for us to see their stories on WhatsApp. This will make our online chats go more smoothly. The new feature will make our daily conversations with loved ones easier and help us stay close to them.
WhatsApp, the reigning champion of instant messaging apps, has debuted a dazzling new feature – Status Update Reactions. With this new addition, users can now express their feelings and emotions towards their loved one's status updates by sending a colorful array of emojis and stickers.
Prior to this exciting new feature, the sole means of displaying support for a friend's status update was simply leaving a text by replying to the published content. But now, with the status update reaction, WhatsApp has elevated the game by offering a broader spectrum of emotions for users to showcase. Whether you're happy, sad, surprised, or angry, there's now a matching emoji that embodies your true emotions.
One of the many benefits of this innovative feature is its ability to strengthen connections, even if you're short on time for comments. By simply sending a swift reaction, you can effortlessly communicate to your loved ones that you're in their thoughts and have their back. This feature can also play a role in bringing individuals closer and nurturing a sense of belonging on the app.
Moreover, the status update reaction feature brings a fresh approach to connecting with loved ones. It doubles up as a source of feedback and validation as users can observe the reactions of their peers, giving them an insight into the impact of their status updates and instantly receiving feedback on their posts. This is particularly beneficial for individuals who want to share significant updates or spread joy. The option to react with emojis also inspires users to be more candid and genuine in their status updates, leading to more fascinating yet purposeful interactions on the platform.
Another advantage of this compelling feature is the valuable perspective they provide into people's thoughts and emotions. By monitoring the reactions to your status updates, you can gain a clear picture of what resonates with your network and gain deeper insight into the content they find engaging. Additionally, the latest status update reaction feature on WhatsApp is a delightful enhancement to the app. It bridges the gap between individuals and promotes a new realm of imagination and excitement. It also grants us valuable perspectives on the thoughts and emotions of others.
In the bombardment of rolling out new features, WhatsApp has recently introduced an innovative feature that allows users to preview a link when shared as a story update. The goal of this feature is to make sharing more purposeful and pertinent for users, providing a quick preview of the link's contents so they can have a sneak peek at what a certain link is actually about.
The new link preview feature on WhatsApp has revolutionized the way users share information. No longer do they have to waste precious time opening links in separate browser windows just to see what they contain. Now, with a simple tap on the link, users can get a sample right within the app, making it easier and faster to determine the value and relevance of the content.
This not only saves users time and effort but also streamlines the process of sharing information, making it a more seamless and efficient experience. In addition to that, the link preview feature not only enhances the convenience of sharing information on WhatsApp but also raises the bar when it comes to the quality of information being shared. The link preview feature is a prime example of how small improvements can make a big impact in enhancing the user experience.
Moreover, this proactive approach can greatly reduce the spread of misinformation and fake news, which has become an alarming issue in today's society. The link preview feature acts as a safeguard, ensuring that only valuable and trustworthy information is shared. Furthermore, the link preview feature adds a new layer of awareness to the sharing process, promoting responsible and purposeful communication on the platform. It's a small but impactful addition that enhances the user experience in a significant way.
All in all, the link preview feature on WhatsApp is a game-changer for users, bringing numerous benefits to the table. From cutting down the time and energy needed to preview links to taking the quality of information shared on the platform to the next level, this feature transforms the way links are shared. With just a quick tap, users can now see what's being shared, making the process more efficient, user-friendly and stress-free.
Private Audience Selector
There's no doubt in the fact that WhatsApp is always on the lookout for new ways to bring a paradigmatic shift in the tech industry. Recently, the messaging giant has introduced a new feature that gives its users more power over the audience they share their content with. The feature, called the "Private Audience Selector", provides users with the ability to carefully choose who they want to share their updates with.
This exciting feature is a user-friendly tool that packs a punch of power. It provides users with the capability to determine exactly who they want to share their updates with, whether it's a specific group of friends, family members, or individual contacts. With this feature, users can select the individuals who have access to their status updates, making it effortless to share personal or sensitive information with only those they trust.
Apart from its user-friendly design, this attribute adds an exceptional level of convenience to users. It empowers them to effortlessly choose and aim for specific audiences for their updates, facilitating the sharing of content effortlessly without requiring technical proficiency. Consequently, this attribute is highly efficient and frees up users' time, enabling them to concentrate on essential activities. Moreover, this functionality enhances the entire user experience on WhatsApp by simplifying the process of sharing information, transforming it into an enjoyable and stress-free task, irrespective of the user's technical ability. In summary, this feature represents a significant innovation in the way users interact and communicate with each other on the platform.
Additionally, the feature raises the bar for the quality of information shared on WhatsApp. With the ability to pick their audience, users can be more intentional and calculated in the updates they share. This results in more significant and deliberate conversations, making the content more relevant and of higher value.
The introduction of the private audience selector feature is a fantastic advancement that provides users with a newfound level of control over their content. This feature not only grants increased privacy by allowing users to choose their audience, but it also streamlines the sharing process, making it more convenient. Furthermore, the ability to choose who sees updates leads to more meaningful and purposeful conversations, ultimately enhancing the quality of information shared on the platform.
Wrapping Things Up!
To come to a final point, WhatsApp is at the forefront of innovation in the realm of instant messaging. The rollout of its recent features exemplifies the company's dedication to enhancing the user experience and making communication on the platform more secure, convenient, and impactful.
These state-of-the-art features are sure to revolutionize the way we use WhatsApp and take the platform to new heights. If you haven't already, be sure to experience these exciting new features for yourself and find out why WhatsApp is the finest choice for instant messaging.