The Pros and Cons of Microsoft SharePoint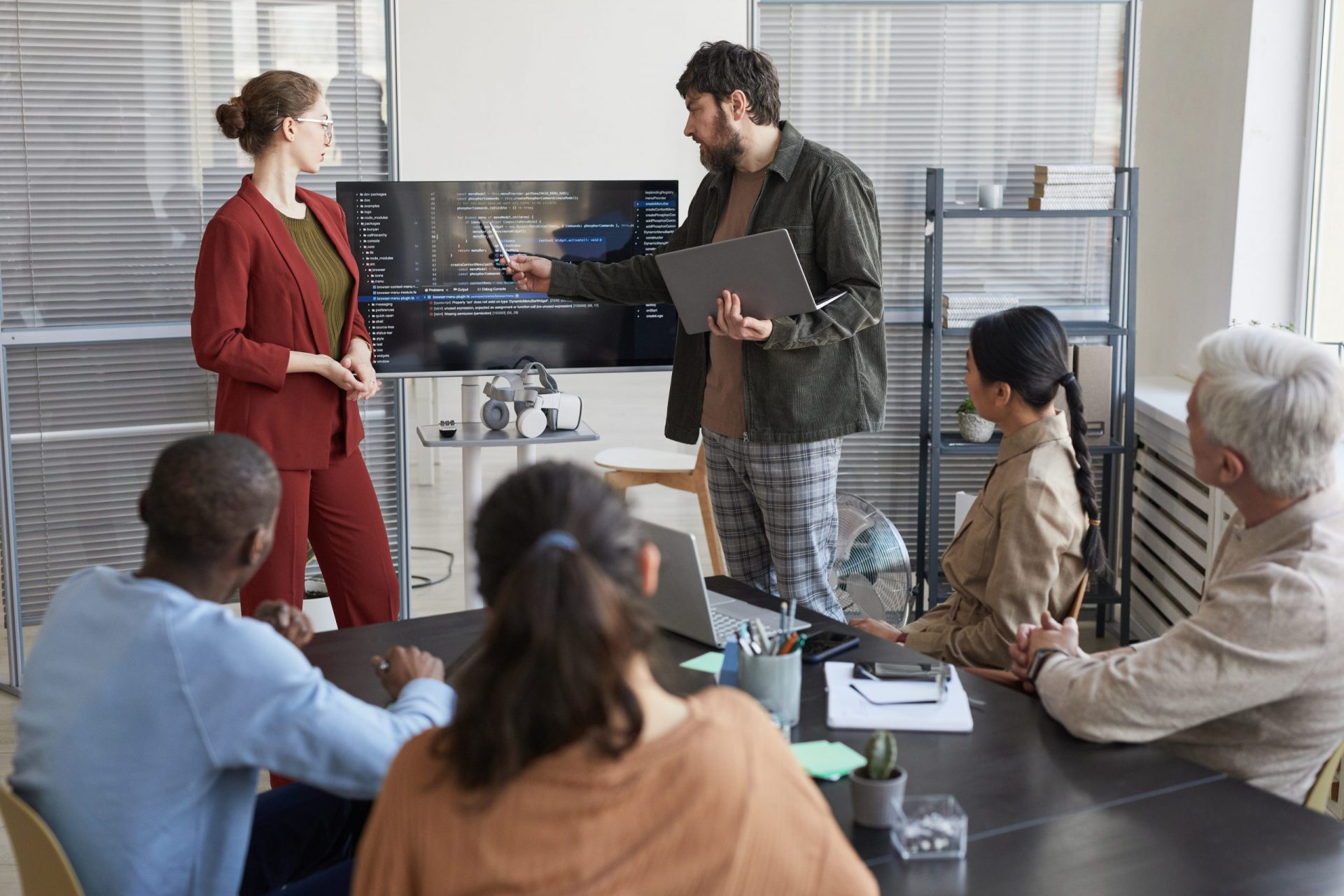 If you're considering using a collaboration tool like Microsoft SharePoint, you probably have some questions about the platform. Here's what you need to know before moving forward with your decision.
The SharePoint platform is a web-based collaboration software suite developed by Microsoft. It's designed to help teams create and share content online. The platform includes document management, team websites, blogs, wikis, newsfeeds, RSS feeds and other tools for communication among groups of people both within an organization as well as with the outside world.
As every company has different needs when it comes to a business tool like this one, it can be difficult to know which features are best for your business without trying them out yourself or speaking with someone who already uses the system. This blog post will discuss some of the pros and cons that may affect you if you choose to use Microsoft SharePoint. We hope that our analysis helps you make the right decision for your business.
SharePoint Pros
Seamless Integration with Office 365 and other services
As is the case with most Microsoft Office 365 cloud-based products, SharePoint allows frictionless integration with other Microsoft SaaS (Software as a Service) offerings such as Teams, OneDrive, and the rest.
If your organization already uses at least one of the aforementioned services, the SharePoint features will be relatively familiar to your employees, which in turn, reduces the learning curve. Additionally, you might also have Windows system administrators and developers on-hand, making the implementation process far easier.
Microsoft includes SharePoint licensing in even the most basic Office 365 packages, so chances are that you already have access.
Collaborative Environment
SharePoint's design incorporates features that aim to increase employee participation. If you implement it correctly, SharePoint will become the central hub for collaboration. Employees can send direct messages, video chat, schedule meetings, and use other useful productivity tools to collaborate.
When you pair SharePoint with Microsoft Office, employees can also employ a unique, real-time, dual editing function to keep everyone up-to-date on each document.
You can share the documents you save within SharePoint quickly by generating custom links which grant instant access.
Data Security
Since SharePoint is a member of the Microsoft family, your data will be extremely secure with advanced level protection. This official Microsoft SharePoint blog states that when your data transits into the service from clients and between data centers, Microsoft protects it using best-in-class data encryption systems.
Microsoft also strongly recommends enabling two-factor authentication for an extra layer of protection. This prevents a third-party or hacker to access sensitive information with only the password. You can authorize the second factor of authentication via phone call, text message or mobile application.
Easily Customizable to Fit Your Needs
You can tailor SharePoint to perfectly suit the needs of your company. If, for some reason, there's a function that SharePoint just does not offer, you can download plug-ins from third-party sites, or create them internally.
Here are some ways you can customize a SharePoint Server:
Incorporating branding elements such as graphics, colors, and footers. Not only will this add visual appeal, but also help users to distinguish between various SharePoint sites.
Creating automated workflows via Power Automate. A workflow will automate tedious manual work or tasks like data entry. Power Automate can configure and perform all workflows within your site. Automated workflows save you a ton of time, improve productivity, and reduce costs.
Customizing a SharePoint form via Power Apps. You can use Power Apps to create custom forms for each site, improving the uniqueness of your content.
There are endless possibilities when it comes to customizing and integrating your organization's SharePoint.
SharePoint Cons
The Migration is Highly Involved
Properly setting up SharePoint can be quite challenging, so you must have the right resources available to avoid long-term performance problems.
According to the 2019 State of the Market: Microsoft SharePoint report, it took 32% users approximately six months to a year to completely integrate and develop their site.
One Reddit user comments, "SharePoint really needs to be implemented correctly from the beginning and then administered very well thereafter. If this is true, it's a stable and powerful tool." They continue to say that bad stories come not just because of those who don't implement or plan for SharePoint carefully but also due to people not knowing how to maintain it properly.
Without proper implementation and maintenance, your organization will experience obstacles that could otherwise be avoided.
It Can Be Complicated
Since there are dozens of customization options, it's not surprising that many find the program difficult to manage.
The 2019 State of the Market: Microsoft SharePoint report cites that "for two thirds (66%) of those who were dissatisfied with the product, the primary reason was that it was difficult to use."
The cost and difficulty associated with customization can make this product unsuitable for small businesses without a tech team or an IT infrastructure. You can choose to hire SharePoint developers for the customization, implementation and maintenance of the system, but it'll cost you.
Training is Almost Unavoidable
Training is key to success with SharePoint, and if the training isn't provided internally (or from Microsoft), you can expect that productivity will take an immediate hit when deploying it in your organization.
Microsoft recommends providing internal trainings so employees are well prepared before deployment of new software programs such as SharePoint. If this doesn't happen, then workers who have never used these types of tools may experience confusion or frustration. This could result in employees getting off task due to complications they don't know how to fix on their own.
Training covers lessons such as how to work with lists, how to control the display of content, and adding page elements. If you would like a more hands-on way of learning these skills SharePoint training classes are available that can be taken in person or online.
It Can Be Expensive
With SharePoint, you can subscribe to a package with different levels of customization and access. But the total cost for your company will vary depending on what level of service plan you choose; this could be thousands once all is said and done: software purchase, hardware requirements implementation/setup fees, training consultant costs…
The three options are: subscription-based services (cloud-hosted), on premise (self-hosted) installation, which requires more expertise in IT department staff but comes at a cheaper price point; or finally, hybrid hosting solutions which combine both models into one platform.
Conclusion
Microsoft SharePoint is a powerful tool for businesses who are looking to collaborate in an efficient way. However, it can be complicated and expensive. The good news is that if you have experience with SharePoint or want help setting up this system, we're here for you!
We can provide the training necessary to get your team on board with their new digital workspace as well as additional guidance during the migration process. Contact us today so we can talk about how we might be able to help make SharePoint work for your business!