Drupal vs. Sitecore: Which is the Ultimate CMS?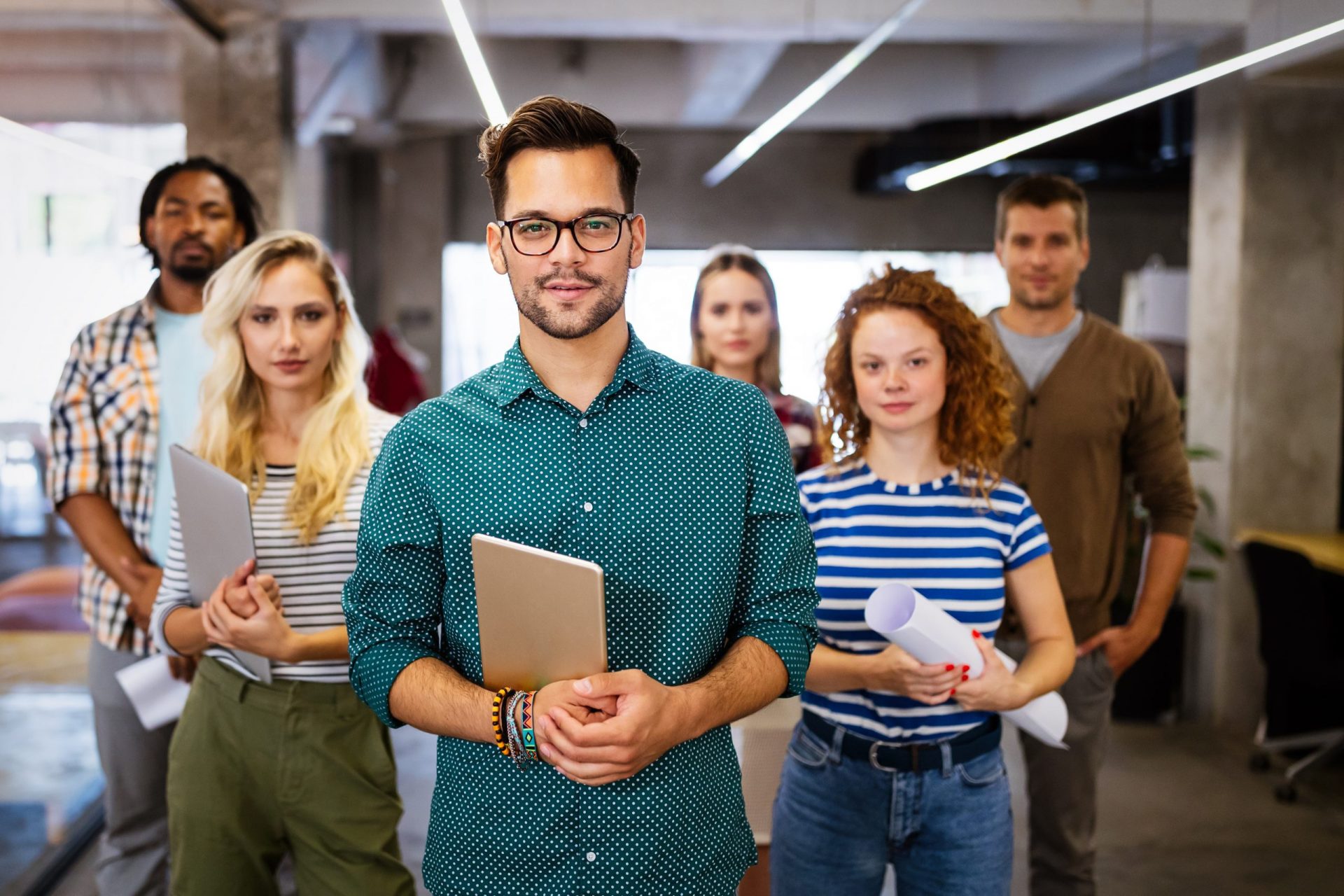 The many benefits of an enterprise CMS (Content Management System) make it the perfect tool for anyone looking to maintain fresh and exciting content. It enables you to build, customize, and publish various types of content in a very user-friendly interface. Sitecore and Drupal are two of the most popular choices in the CMS world. While both have many useful features, they also come with drawbacks and limitations. There's no perfect platform out there – it all depends on what your goals are in creating an online presence for your organization.
Before we move on to a more detailed comparison, here are some ways a CMS can help your business:
How Content Management Systems Power Your Business
Minimal Coding Knowledge Required
CMS is a blessing for today's marketers. It eliminates the need for web designers with coding skills and instead provide those without any knowledge of code an easy platform to create functional, user-friendly websites that can be updated quickly as business strategies change.
In the past, marketing organizations all over the world would find themselves in trouble when they needed to create a website but couldn't find someone who was able or willing to do it because many people aren't proficient in coding with HTML. This is where CMS systems come into play – helping marketing professionals by providing them with readymade templates from which their desired content can easily be integrated onto either mobile device screens such as smartphones and tablets, or desktop computers.
Easy-to-use Collaboration Tools while Building Websites
Now, with CMS-operated collaboration in place, your employees can have full transparency and access to any project or task. This means that marketers, IT professionals, or developers are all able to make changes on the backend of your website in real time so it's always up-to-date with the latest content. That way different teams don't need any additional workarounds for updates which will speed up workflow and boost productivity!
Create Unique and Meaningful Digital Experiences
Digital experiences are becoming the new norm. Now, more than ever, a unique and meaningful digital experience is essential to achieve competitive advantage and build an emotional bond between your customer and brand. A CMS will help you collect and process interaction data in real-time. It'll also interpret that data and help you showcase the most relevant information so your customers never have to wonder what they should do next on their digital journey–whether they're exploring or ready for purchase.
Digital marketers are able to do all of these things because CMS operates as part of a centralized system where marketing teams have access at any time during their workday–or even outside office hours if necessary!
Flexibility and Scalability = Better Operational Functionality
A good CMS is flexible and scalable enough to grow with your business. The best systems come with a wide range of APIs so that you're able to get the most out of your content across various devices and channels. Investing in a scalable and dynamic CMS allows for greater adaptability to changing demands and enables you to effectively handle traffic spikes. This is why most high traffic sites already have a robust content management system in place.
Sitecore Vs. Drupal: Introduction
Drupal is a free and open-source CMS that just about anyone can use. It's built by volunteers who work hard to make sure it stays up-to-date with the latest technologies, like HTML5 coding standards. Drupal has been used to create some of the most notable websites around today, including eBay, Harvard.edu and NASA.gov! If you're looking for a solution that offers seamless integrations without getting too complicated, then this might be your best bet. Drupal powers sites across industries and handles complex data better than any other CMS out there right now!
On the other hand, Sitecore is closed-source and comes with substantial licensing fees. However, despite Sitecore not being open source and coming out-of-the-box as feature-rich as Drupal, it does offer some very strong marketing automation tools which make this platform ideal for organizations that are serious about content personalization, journey orchestration and marketing.
Drupal and Sitecore are two types of website platforms which both have their own strengths – though they excel in slightly different areas.
Comparing the Features of Sitecore vs. Drupal
Now that we have an overview of what Sitecore and Drupal bring to the table, we can now drill into the details a little more to know how well they handle the following:
Marketing Automation
The biggest advantage Sitecore has is marketing automation, which is why it's been ranked amongst the best CMS in the Gartner Magic Quadrant for five years straight. A Sitecore website is more than just an omni-channel solution: Sitecore's content personalization and marketing automation tools make it much easier to tailor your customer experience. You can fine-tune every facet of their interaction with you, so they don't have any reason not to come back for more!
Some of the features Sitecore offers include:
Continuous testing: Enables organizations to continuously test various components of the system against each other, and optimize their site based on the results.
Path analysis: Helps identify how visitors enter the site – which 'paths' they take, which paths are profitable, and which paths are not.
Deeply granular segmentation and analytics: Helps marketers segment audiences on the basis of age, gender, time of day, user profiles, persona, and other categories.
Machine learning: Enables the platform to automatically revise and improve itself based on past data and patterns.
          For organizations that take segmentation and personalization seriously, Sitecore is hands-down the ideal platform, though its powerful customization features come with a substantial price tag. Drupal, on the other hand, is free to use, and you can integrate it with marketing automation tools to create a robust marketing platform. Ultimately, the choice between the two platforms depends on the degree of fine-tuning that you want to make available to your team.
Content Management
From a content management perspective, the comparison gets a bit more complicated. While Sitecore's back-end is currently fully functional, the user experience leaves much to be desired. Upcoming editions of Sitecore (such as Sitecore 10.1) promise to have drastic upgrades with respect to authoring experiences and content management tools, such as options to enable advance workflows for specific areas or content types on the website. The new tools will allow users configure systems for approvals, notifications, and translations of various content items.
Drupal, on the other hand, has much more back-end customizability than Sitecore. Although the default Drupal content administration view isn't particularly attractive, you have the option to customize the back end if you want to optimize the content editors' user experience.
You can also implement custom workflows for content teams to ensure that governance standards are being met, and that all the content you post and approve is in line with your organizations' existing content standards and practices.
Currently, Drupal has the upper hand as it enables its users to create a higher quality content editing interface, though that may change with the introduction of Sitecore 10.1.
Security
Both Sitecore and Drupal are extremely secure platforms. Sitecore is built using Microsoft's proprietary .NET technology. Whenever a .NET patch rolls out, all Sitecore sites are automatically updated, without any need for user intervention. And since Sitecore's design allows for minimal integration with other systems, the probability of an external security flaw is very low.
Although Drupal is a highly integrated system, it's also incredibly secure. Any web development agency worth its salt (like MpireSolutions, for instance!) will know which secure modules to use, and will have in-depth knowledge with regards to building a securely integrated platform.
Additionally, the Drupal CMS itself is very secure, due to a strong team of dedicated volunteers and sponsored developers who work around the clock to monitor any security vulnerabilities and, when one is found, quickly build patches to ensure that every website running on Drupal remains secure.
When it comes to security, there are no losers here: both Sitecore and Drupal are excellent choices for organizations that value security.
Scalability
Both Drupal and Sitecore are highly scalable options—although, Sitecore offers a slightly wider range of scalability options, making it the winner here. With Drupal, external systems and modules like BigPipe and Redis can help sites scale flexibly under heavy loads, but configuring the different systems can prove to be complex and challenging.
With Sitecore, on the other hand, complex scalability is built into the system. Configuring the various components of your system for different servers in different regions is relatively simple, and teams can even configure the loads that each technology will perform on the system. Sitecore also has exceptional cloud functionality, which makes it especially appealing to organizations that need a strong set of controls over their platform.
When it comes to scalability, both Drupal and Sitecore are great solutions, but Sitecore offers slightly more scalability options. For many organizations, this makes it a better choice for large, distributed, or international platforms.
Accessibility
Drupal and Sitecore are both accessible platforms, although Drupal has better out-of-the-box features, like default support for WAI-ARIA (Web Accessibility Initiative – Accessible Rich Internet Applications). Drupal 8 has several built-in accessibility tools, with additional modules available to improve user experiences.
Sitecore, on the other hand, requires that designers and frontend developers first build a HTML prototype, which they must break down into components, test, and rebuild into the Sitecore system. Both Sitecore and Drupal can be built and tested to meet the W3C's (World Wide Web Consortium) standards, but with Sitecore, it takes considerably more effort.
Though both are good solutions, Drupal is the better choice for organizations due to its hands-on approach with site accessibility.
Conclusion
At the end of the day, the Content Management System that's right for you depends on what your unique requirements are! We hope you found our blog post helpful. In addition, if there are any questions about Drupal or Sitecore that weren't addressed in this article please feel free to reach out and ask them at hello@mpiresolutions.com. We look forward to hearing from you!