Skills to Evaluate Before Hiring a Drupal Developer for Your Business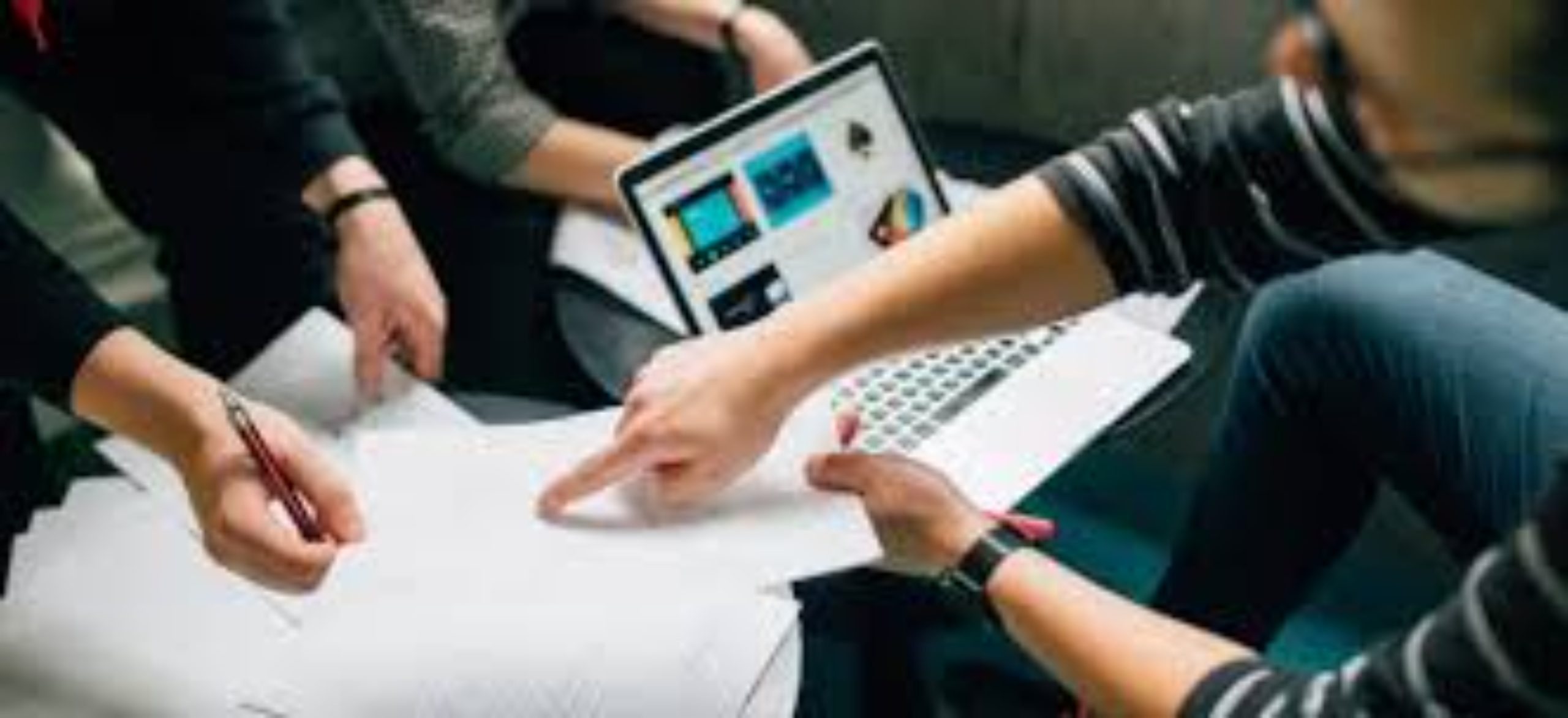 Drupal has gained the central spotlight in the development industry. From its website to its CMS applications, everything runs smoothly in Drupal. Due to this, a large number of businesses are switching completely to Drupal.
The rising demand for Drupal is also associated with an increasing demand for Drupal developers. The internet is flooded with search terms such as "Drupal developer Boston" or "expert Drupal developers" more than ever.
Drupal developers are experts in this CMS platform. From its basic infrastructure to its functioning, they have a good knowledge of everything. However, if you're also a business owner and considering switching to developers, you might be confused. It's okay to be confused, not everyone can understand Drupal on the first go.
This is why we build this guide. It will give you a clear idea of what skills and expertise areas to consider when switching to Drupal. It will help you hire the best Drupal developers out there. Moreover, it can also help you boost your business using Durpal's rich CMS.
Understanding Drupal Developers
Much like other web developers, Drupal developers are also good at programming. They understand the basic frameworks and systems of programming and can build quality web apps. However, one more thing they have in their arsenal is Drupal.
Unlike casual developers, Drupal developers are good with the Drupal platform. They understand all the pros and cons of this system and know its depth. Aside from that, they also understand its modules and back-end infrastructure to carry out quality development. Any Drupal developer Boston listed or advertised is full of these skills.
However, keep in mind that Drupal developers might also be newbies. Due to the increasing popularity of Drupal, even casual developers are switching to it. While they might be a suitable choice in some cases, they can also ruin your business flow. This is why it is important to understand all the important skills of a Drupal developer.
It will help you hire the best and will prevent your business from unnecessary expenses. Moreover, it will also help you gain an upper hand in the face of your competition.
The Expertise of Drupal Developers
As mentioned, you should keep in mind a set of skills when hiring Drupal developers. While basic web development info is necessary, Drupal developers might need to excel at other things as well.
Here are some areas of expertise you should keep in mind when hiring Drupal developers:
Diverse knowledge of Programming Languages
Look up the Drupal developer Boston listings, what will you find? Almost every developer has a knack for understanding different programming languages.
Whether you are going to hire a front-end developer or a back-end developer, Drupal is different. Your developer needs to have a strong background in a variety of programming languages.
From basic HTML, JS, CSS, and PHP to module-integrating languages, everything is critical here. Some of the graduates you will find are probably going to be freelancers. A lot of universities are offering Drupal development courses. Due to this, developers consider it to add more to their resumes. However, they often forget to hone their skills accordingly.
Keep in mind this aspect when hiring a Drupal developer. It can help you hire experts in this industry. Moreover, it will also help you develop your business projects more professionally. If you have senior developers, then it is always a good idea to set up a training program. It can teach your fresh employees a lot and will save you a lot of time and expense.
A Drupal developer is more than just a developer when it comes to programming knowledge.
Effective Critical Thinking Skillsets
In the Drupal developer Boston listing, every developer had one factor in common about web development. They had unique and stable critical thinking. Yes, while a common developer might be logical and to the point, Drupal developers are different.
Drupal developers make use of their critical thinking and intelligence to keep an eye on Drupal's mutable platform. It helps them forecast and understand problems, develop fixes, and allow better control. Moreover, it also allows them to optimize their builds and apps effectively. Aside from improving the performance, it also boosts the app's quality.
Hiring Drupal developers with critical thinking can be tricky. Not to mention that the Drupal developer Boston listing had no developer showcasing this skill. A lot don't even put it on their resume, let alone advertise it. Nevertheless, honing critical thinking skills should be a priority for Drupal developers.
Selecting and training such developers will help you carry out effective testing and debugging of a program. From a quality design to a functional output, Drupal developers with this skill will benefit you a lot. It will allow you to understand the needs of your businesses and work accordingly. Also, the better your developers think, the better your relationship with the clients.
A Drupal developer thinks differently than a common developer.
An Understanding of Drupal Modules and Themes
When the Drupal developer Boston listing came out, everyone noticed a difference in experience. Unlike common developers, Drupal developers seemed to have experience with modules and theme development. While Drupal is a vast platform on its own, understanding its themes and modules is a skill in itself.
Alot of people who master this CMS starts with its theme and move on to its modules. Hiring Drupal developers with a rich experience in module and theme building is confusing. However, if you carry it out properly, it will be a worthy investment.
Having an extensive understanding of several programming languages is important. But, someone familiar with the Drupal platform stands out from the rest. They understand the CMS and its structure and can provide you with something worthy of your time and investment. When hiring such developers, it is better to consider the ones with an online experience in this. Moreover, you can go for certifications to understand their skill.
The Drupal developer Boston listing showcased almost everyone displaying this skill. Developing themes and creating modules in this CMS is very important. Thus, whether you go for a freelancer to carry out your projects. Or hire an expert on the Drupal platform, you should hire one with some sort of portfolio. A developer who has a portfolio of sites and apps on this CMS works the best. It can help you improve your Drupal projects and also implement better strategies.
A Drupal developer is someone, who understands Drupal above anything else.
Co-operative Skillsets
The entire Drupal CMS platform is built on community. In fact, the Drupal developer Boston listing had everyone as a Drupal member. Everyone was active in the community and had effective collaboration skills. Teamworking isn't the best skill of most web developers out there for sure.
Whether it is back-end development or front-end, most developers work separately on a project. However, with Drupal, it is different. You will always find front-end and back-end developers working closely on this platform. Thus, when hiring a Drupal developer, you should aim for someone who can bring functionality and appeal to your projects. One with an understanding of collaborative projects and can develop apps and sites.
Drupal developers aren't limited to development. Not to mention how the Drupal developer Boston listing had everyone as a themer too. Developers on Drupal, work closely with Drupal themers as well. It helps them carry out effective sites, projects, and quality analytics. Moreover, working alongside other professionals also keeps them working as a team.
When you want to upgrade your business using Drupal, you know teamwork is important. Therefore, it is a vital skill for all Drupal developers out there. You should only hire those who understand various workflow methods to develop apps and sites.
Drupal developers exist to unite an agency, not divide it further.
A Detailed Set of Expertise
What's the best skill of Drupal developers? According to the Drupal developer Boston listing, it is their attention to detail. Drupal is a CMS that deals with upgrading an existing app.
Thus, paying attention to minor details when using Drupal is important. An expert Drupal developer will easily identify and resolve errors before launching an app. When hiring a Drupal developer, you should hire one who can sharply review your code. It will help you improve accuracy and carry out better projects.
If you want to expand your business online, you should be mindful of the little details yourself. Welcoming a Drupal developer who can do that will keep you at ease.
Drupal developers are just developers, who can pinpoint even the slightest of errors.
Efficient Developers
Time management was also the most highlighted skill set in the Drupal developer Boston listing. Drupal developers know how to work fast, yet effectively. Business is all about saving valuable resources, and no resource is more valuable than time.
Hiring a Drupal developer, you should only consider efficient ones. Not only will they save you time, but also carry out multiple projects easily. Moreover, one who can work fast on Drupal understands it the best. Hence, that developer will have all the skillsets in his arsenal.
Conclusion
The Drupal developer Boston listing gave some interesting insights. However, using these ones will be very useful for you when hiring quality developers. Switching to Drupal developers and carrying out quality apps is the best way to expand your business. It will keep your business growing and Drupal's future-proof CMS will keep you at the top.