Drupal Developers: Everything you Need to Know (Skills, Knowledge, Salary and Expertise)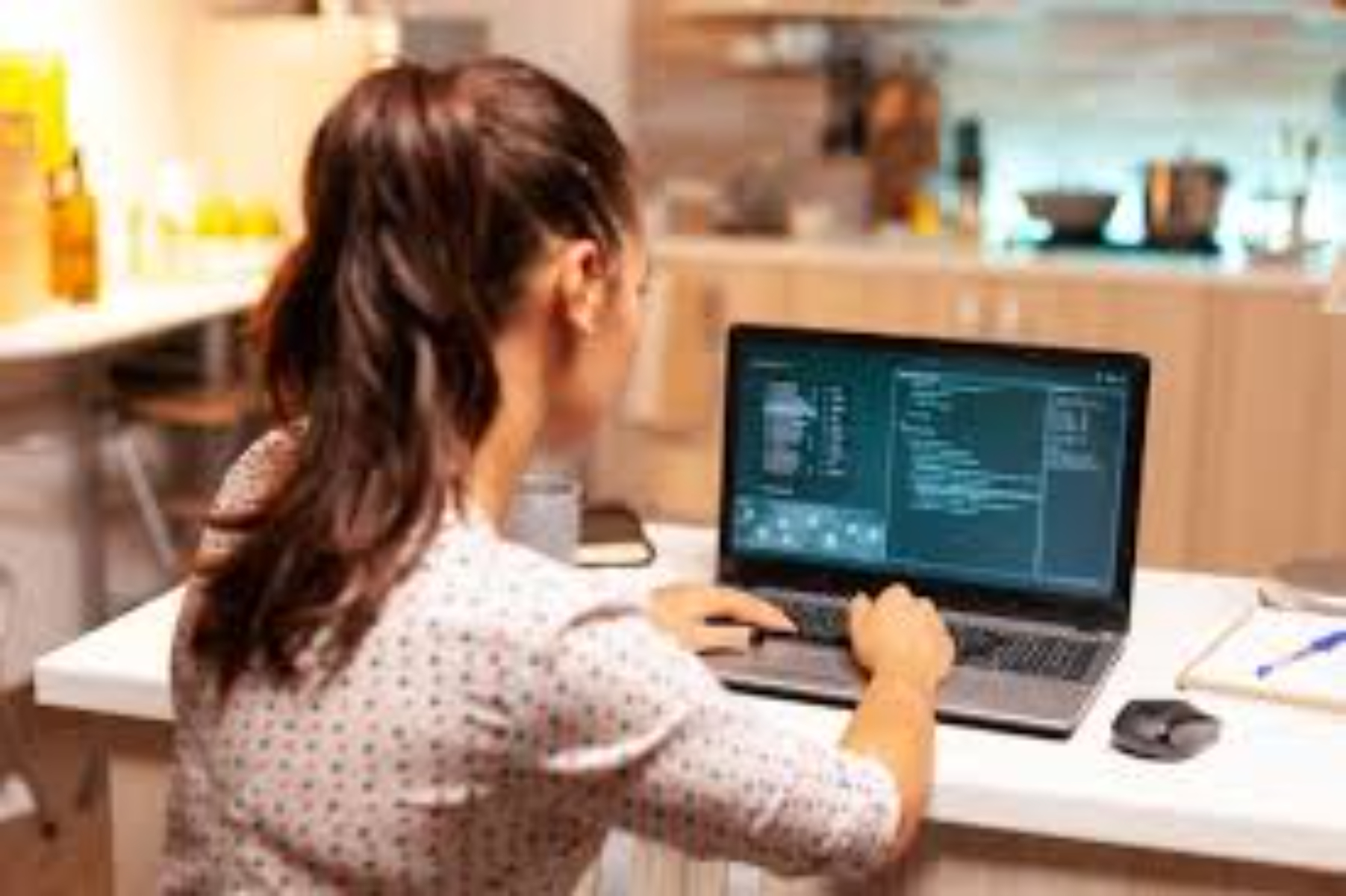 Every once in a while, developers look out to enhance their skills and upgrade their expertise. Some look for the best ways to improve their knowledge, while some simply hire in-demand experts to boost their business growth. Either way, the web development industry is ever-mutable—it is changing every single minute.
If you arrived here wondering, "How can I find the best Drupal developers near me?" then you're at the right place. Drupal is one of those innovative languages that has been changing the entire development industry through its thriving community. It is versatile and adaptable to newer technologies.
Whether you want to hire a Drupal developer or want to become one, you should always have a complete idea of the path you're going to tread. Understanding everything about these developers will help you proceed further in the industry with a clear mind.
But, before we go right into the duties, expertise, and roles of a Drupal developer, what exactly is Drupal?
What is Drupal and Why is it Trending?
Drupal is a trendy content management system or CMS. This system allows the user to develop websites as well as applications via innovative methods. Drupal is an open-source CMS platform, it is free to use. However, it might cost you some time and knowledge to master it completely. Drupal might be free, but developing functioning content on this platform is only possible with enhanced knowledge of several computer programming languages and frameworks.
Whether you want to pursue a career in this area, or simply hire a developer, then you need to understand this framework first. You need to understand what a Drupal developer does and master it before you can carry out your projects on Drupal. While Drupal can be mastered by casual developers, specified Drupal developers have special expertise in this area.
But what makes Drupal developers different than the casual developer?
What is a Drupal Developer and What is Their Expertise?
Much like any developer, a Drupal developer is also a technology expert. The developer is usually an expert in using PHP as well as server-side programming languages to develop sites and applications on this platform. Building an application on Drupal might not take much work, but without a basic understanding of its languages and infrastructure, it can get complex.
The Drupal platform is an open-source CMS that is usually used by higher-level companies. A lot of corporate projects are carried out in Drupal. This includes websites, applications, and enterprise-scale campaigns as well.
Drupal developers are the experts on this platform. They use this CMS to develop automated testing, design personalized modules as well as automate deployment. As a result, they create a better and more responsive products for businesses. Drupal developers might be professionals, but they need to be adaptable as well. Drupal is an ever-changing platform—you need to stay updated with its changing pace to use it.
FAQ – If I'm looking for a Drupal developer near me, what should I look for first?
Ans – Before anything else, you need to find a Drupal developer with some expertise and adaptable nature to prevent any loss. 
Areas of Expertise of a Drupal Developer
While general developers have so much on their plates to cover, a Drupal developer has two primary areas to explore. Whether you're a Drupal developer yourself, or hiring one, you need to keep in mind these two primary areas:
First is the area, that focuses on back-end development. It deals with Drupal's modules and the back-end components of a site or application.
Second is the area, that deals with the UI/UX or simply the front-end development. It focuses on themes, customer interaction, and other elements of front-end designing. 
Drupal developers could be well-educated in one or both of these areas. Nevertheless, the developer has to work their way towards different areas and skills to master these two. A Drupal developer is tasked with many duties and objectives throughout a project. Depending on the areas they specialize in, you can expect Drupal developers to work with either front-end or back-end development.
Understanding the Two Major Areas of Drupal
Drupal is an open-source platform, it's free and always updating. That is why, it is important to understand the two areas of Drupal's structure if you want to truly benefit from it.
Back-End Drupal Development
Much like general development, back-end Drupal development is all about the behind-the-scenes part of Drupal. Developers with the expertise of back-end skillsets focus on the functionality of a site or an application. With different projects, they design different frameworks and learn several languages. Moreover, they also develop and implement updated features and modules from time to time. They are also tasked with creating the site's architecture and overseeing the technical features of the CMS.
Expert back-end developers can easily design interactive websites via HTML, Java, CSS, and Drupal CMS. Moreover, they also have a firm grip on PHP integration methods. After coding the back-end components and features, back-end developers work together with front-end developers. Both Drupal developers work as a team and implement stable site-building practices.
FAQ – I'm looking for a Drupal developer near me, but who is better, front-end or back-end?
Ans – You need to determine your project's needs and decide accordingly based on that.  
Front-end Drupal Development
Similar to casual developers, front-end Drupal developers are also good with their creative side. They can easily turn an interactive site and application into functioning themes. While back-end developers focus on creating the skeleton, front-end developers focus on making that skeleton functional. They ensure the finalization of the project and its appeal as well. Moreover, they use feedback and other methods to update the project accordingly.
Once everything is approved, they improve their efficiency and conduct the final testing. Front-end developers have to convert different wireframes and layouts into functional websites. Experienced front-end Drupal developers can also operate debugging tools and troubleshoot issues easily.
FAQ – Can a Drupal developer near me be an expert in both areas?
Ans – Yes, due to its easy-to-understand nature, Drupal developers are often experts in both areas of development.
While Drupal has a vast area of expert developers, it is not limited to them. Drupal developers might be limited to development only, but can also explore various areas. Most of these developers work with agencies, while others like to work as a freelancer. Either way, Drupal opens countless opportunities for developers to explore. Some of the most notable industries, Drupal developers can work in are:
Nonprofit organizations
Government companies
Software agencies
Health care industries
Automation
Entertainment
Information technology
Sales & Finance
Drupal is a rewarding skill, and it keeps growing every day toward the future. You don't have to work in the software development department after learning Drupal. You can also work in a wide range of areas and work collaboratively on several projects at once. Not only that, but Drupal developers also make a stable career when it comes to monetary returns.
Average Salary and Demand of Drupal Developers
Drupal developers are pretty in demand as of 2023. The average salary can range between $90,000 to $150,000 on an annual basis. Nevertheless, what you might earn as a Drupal developer can differ based on your expertise, education, qualification, work experiences as well as skill sets. Moreover, the industry you choose to work in will also affect your living cost as well as your annual pay range.
Drupal developers also receive benefits from their company, depending on different scenarios. Some of the most known benefits of Drupal developers are:
Health insurance
Travel Insurance
Savings Account
Provident Fund
Paid Offs
EOBIs
The market of Drupal developers is increasing at a rapid pace daily. It has grown so much, that the BLS is predicting an overall increase of 8% in its employment market. With so many opportunities around the corner, web developers and designers can expect significant growth in the upcoming years. According to the reports from the Bureau of Labor Statistics, eCommerce and devices are the reason for this growth the most?
FAQ – Looking for a Drupal developer near me, should I even hire one or become one?
Ans – Hiring a Drupal developer is much easier than becoming one. Aside from the necessary skills and knowledge, Drupal CMS takes a lot of time to master.
Drupal or WordPress Developers?
This is an area that gets a lot of people scratching their heads. While both of them are effective in their respective areas, people consider both accordingly. WordPress is used mostly because of its short-term flexibility, while Drupal is considered in the long-term game.
Conclusion
If you came here, searching "the best Drupal developers near me?" then you would have everything cleared out by now. Drupal isn't a difficult platform at all, you just need to know the basics of it. Once you have understood what it is that Drupal developers master, then you will find it easy to hire anyone. Drupal developers are technology experts, much like every other developer. Whether you want to become one or hire one, this understanding of Drupal will get you started easily.