Web Development Companies in Boston | How to Hire the Best One?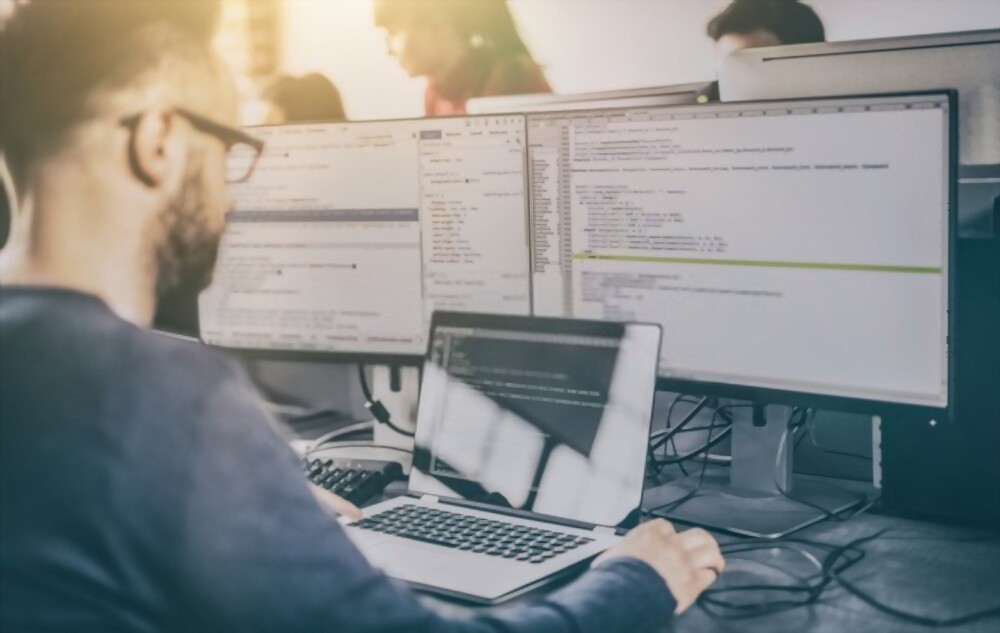 According to a KPMG survey, Boston is the ninth likeliest city to become a leading global tech innovation hub outside Silicon Valley over the next few years. This means healthy market competition and more options in terms of service providers for customers. But abundant options can become overwhelming as well. In this article, we will give you some tips on how to hire web development companies in Boston.
Latest Trends in Web Development
The latest trends in any industry define the very nature of that industry's growth and evolution. The following latest technologies and features are taking center stage in the web development field and some are expected to become public in upcoming years:
Progressive Web Apps (PWA)
Single Page Applications (SPA)
Serverless Architecture
Motion UI
Blockchain Technology
Internet of Things (IoT)
AI Chatbots
Optimized Voice Search
Accelerated Mobile Pages
So before hiring web development companies in Boston do make sure that their knowledge and expertise are up-to-date with trends.
Why is it Important for Businesses to have a Functional Website?
A website is the primary presence of a business in the virtual space. Businesses need to have a functional website to build a brand presence, share information, and attract prospects. You can easily find web development companies in Boston, Massachusetts to build your website if your business also exists in the same locality.
Once you have hired a suitable web development company in Boston, you can not only ask them to build a brand new website or upgrade an existing one but also assign them a long-term maintenance job for the same website. This will ensure that your website remains functional, error-free, and up-to-date.
Any fluctuation in the website visitors' user experience can lead to customer attrition. Make sure the web development companies in Boston are competent enough to handle your requirements otherwise it can lead to a downturn in website traffic and business.
Considerations to Make Before Hiring a Web Development Company in Boston
Establishing a Why
There are a lot of things you need to consider before hiring web development companies in Boston. First of all, it is important to define why you want to hire a web development company in Boston. Once you have clearly defined your why, your vision for the web development project becomes clear. When you know why you need a website and how it will benefit your business, you will be able to get the best out of the web development companies in Boston you hire. These two can be the foremost reasons why you need a web development company.
· Building a New Website
You don't have an online presence and wish to hire web development companies in Boston to build a website for that purpose.
· Revamping and/or Upgrading an Existing Website
You might have an existing website that needs revamp and/or upgrades to improve its functionalities and the user experience and journey.
Defining Parameters
Defining parameters for the hiring process and the project itself is vital for optimum results. Whether it is your budget, the expertise you require, or the project timeline, having clear parameters and properly communicating them to the web development company is important to establish a successful online business presence.
Proximity
Your business is located in Boston. Close proximity to the web development companies in Boston that you hire for your business can be beneficial. Face-to-face interactions can prove to be important in projects that require close collaboration such as website development.
The Web Development Company's Capabilities
After defining your why, you should outline what you require from the web development companies in Boston before you make the final decision about hiring. Hire a company whose capabilities align with your requirements to avoid any problems. This may mean inquiring about the following:
Years in website development services
Command on specific programming languages, platforms, and applications
Certain developer expertise, experience, and/or certifications
Proven track record of previously developed websites
Client testimonials and reviews, etc.
Defining Project Scope
Clearly outlining the scope of your project goes to your benefit. This includes but is not limited to the features you need, the target market, integrations, platforms, and third-party applications.
Setting Project Success Metrics
Through a few discussions with the company you are hiring, you can understand their work process and communicate your expected launch date, milestones, and benchmarks.
For any project to be successful, well-defined success criteria are vital. It's not only about optimizing the hiring and development process, the results are the bottom line. Make sure to communicate your expectations beforehand and provide the development company feedback on the results of their project.
Whether you are looking for better functionality, user experience or an increase in sales through your website make sure you have parameters to know what your investment in web development was worth.
Communicate the Desired Features
Thoroughly research the latest trends in web development and have a few discovery meetings with the web development companies in Boston to understand the features you would need for your business.
Some of the major features and characteristics of successful web development are:
Engaging User Experience and User Journey
Interactive User Interface
Mobile-responsive
Cross-browser compatibility
Easy navigation
Engaging content
Web-friendly and search engine optimized
Website aligns with the brand identity
Fast site load speed
User friendly
Effective call-to-actions
Top security features
Also, keep in mind the latest trends in web development and make sure that you hire a company that has expertise in the latest web development technologies. It is in your best interest to work with a company that can scale your web development project as needed.
Conclusion
A lot of research, goal setting, and discovery are required to hire a web development company in Boston. Clarity of reason, well-defined parameters, and in-depth knowledge of web development features will result in a successful web development project.
To make this entire process easy, Mpire Solutions offers a FREE Consultation meeting to know your website development requirements. Get in touch with us now!