WordPress Audit: What It Is And Why You Need It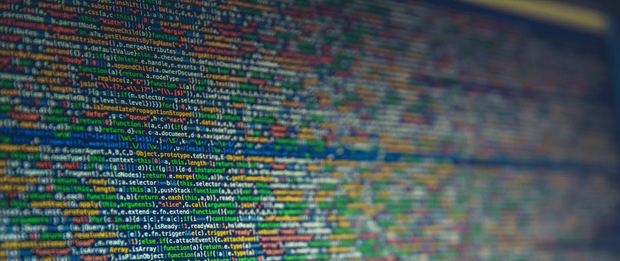 20 percent of internet websites are powered by WordPress. This is for one very simple reason: WordPress works…really well. It's user-friendly, yet it can create unique and beautiful places on the internet.
The unfortunate aspect of WordPress' popularity is that it makes it a target for hackers, as well as the fact that those who aren't experienced website builders utilize the framework. And for this very reason far too many businesses and individuals are reticent to use the open source content-management system. But their fear is misplaced. WordPress isn't inherently dangerous. All it takes is a few simple steps to make a site powered through WordPress nearly impenetrable. And the best place to start is a WordPress audit.
Why Should You Audit Your WordPress Site?
1. Speed:
There is nothing more frustrating than waiting for a website to load. Pages' speed scores slip over time and this slowing can hinder user experience, leading to a drop in ranking on search engines. Consumers visit a site because they want to see it, not because they think it might be fun to wait around for information. If it takes to long to load, there is always somewhere else they can go. A WordPress audit can identify what is making the loading speed or the time to first byte take just a little too long. And not only will it identify the problem, it will inform the administrators of exactly how it can be fixed.
2. Appearance:
While appearance improvements aren't the main goal of an audit, audits are able to identify problems that flaws in appearance cause. This might include aspects of the site such as its taxonomy. If the main menu has far too many options, and those options aren't organized in a sensical way, an audit can identify this. It might also include finding images that haven't been optimized. In other words, the images that users are seeing do not have the fullest clarity and resolution possible. Finally, an audit can identify format problems. If the content could be ordered in a more effective way, especially when it comes to the mobile content format, a WordPress audit can find and resolve this.
3. Search Engine Optimization:
SEO is the lifeblood of businesses today. If a high page rank isn't achieved on Google, it can cause severe damage to a business. Customers won't be able to find it and they will choose to purchase from another organization–or potential customers will never know that the business exists in the first place. And the tricky part of SEO is that the algorithms for various search engines are continuously changing. Unless you are an SEO specialist, it can be difficult, if not impossible, to keep up with these alterations and make the necessary adjustments.
WordPress audits are a great way to spot potential SEO improvements. This could include aspects such as adding missing ALT tags to images, adding correct tags and heading to the content, ensuring that content is the optimal length, refreshing the metadata, checking for broken links throughout the site as it has grown and content has changed, and adding internal linking. Search engine optimization is a full-time job, it's not just a task that can be checked off the list when the website is initially built. Because Google and others change their algorithm so often, it means that websites need to be changed often. The content needs to be changed, as well as the markup, site structure, and tags.
4. Security:
As was previously mentioned, because WordPress is so popular and because it can be used by individuals who have no background in website creation and management, it can be prone to hackers—if it's not properly looked after. These sites need to have quality security measures in place and these measures have to stay up to date. Core files and security plugins, as well as other plugins, eventually become outdated. Sometimes they have annual subscriptions that need to be paid. Without these precautions being taken, the site is wide open to malware and hackers. A WordPress audit finds the loopholes in the system and the cracks in the security. It will let administrators know what needs to be updated, taken out, put up and changed. Without ensuring site security, you are not only putting yourself, your company and any proprietary information you have at risk, but you are also putting your customers at risk.
5. Function:
Like speed, the function of a website matters—a lot. If the tools and plugins don't work like they should, customers won't think too highly of the company itself. If the main menu doesn't send users to where it says it's sending them, this frustrates them. If the shopping cart is glitchy, consumers are more than happy to buy from another vendor. A site can work perfectly. It's not difficult to make sure that everything functions like it should. It just takes some oversight. And this is exactly what a WordPress audit helps administrators do. It gives them a bird's-eye view of how the site is working. It checks to see if the CSS is responsive. It analyzes the plugins for any faults. There is almost always a newer and better way to accomplish things on a website. A WordPress audit points these out so that everything functions better and faster.
To find out more about WordPress audits, as well as other ways to improve your website and your customers' experiences, please contact us.