What Are the Advantages and Disadvantages of a Shared Hosting Plan?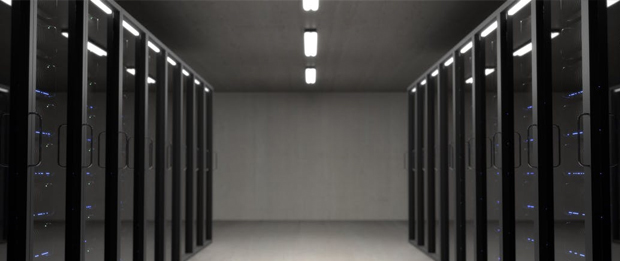 Hosting is one of the first choices you need to make when you're setting up your business' website. You have a few options for hosting your site – dedicated hosting, or shared hosting. A shared hosting plan means that you share a server with many other websites. Dedicated hosting means that your website is the only site on that server.
As with any other important business decision, there's a lot to consider. Costs, resource, security, and scalability will all factor into your choice. To help you weigh the options, here is a list of some of the advantages and disadvantages of a shared hosting plan:
Advantage #1: It's more economical
Shared hosting is a lot less expensive than dedicated hosting. You will pay somewhere between $3 to $10 per month to have a website on a shared hosting plan. The cost varies, depending on the type of website you have and the features you want. Compare that with dedicated hosting, which costs around $80 to $130 per month. Shared hosting is the more affordable option because you're essentially splitting the costs of the server with other websites.
Advantage #2: You don't need to be an expert
A shared hosting plan is a great choice if you don't have a lot of experience with web development or server administration. You don't need much technical know-how because the hosting provider does the work for you. If you use a dedicated server, prepare to pay extra for this kind of help. Otherwise, you'll need to roll up your sleeves and do back-end work, such as: setting up, administering, and managing the server.
Advantage #3: Server maintenance is included
When you use a shared hosting service, you can leave server administration and maintenance up to the service provider. This is covered in the shared hosting plan you purchase. Even better, you will often get 24/7 technical support to:
Monitor your site
Alert you if there are problems
Repair any issues that arise
That means you can focus more on the marketing and customer service aspects of your website, rather than worrying about whether it's up and running in the first place.
Advantage #4: Bandwidth & Customization options are improving
As the marketplace has become more competitive, web hosting providers have started offering better options on shared hosting. You can now find plans with good customization options (cPanel, email accounts at your domain name, etc.) and more bandwidth. You may now get as much as 40GB of storage on a shared hosting plan. This is usually enough for a small-to-medium business website.
Disadvantage #1: You're subject to downtime
When you're sharing a hosting plan with other websites, resources are limited. You run the risk of an overload if other sites demand too much resource at the same time. As a result, your site could go down and people wouldn't be able to access it during that period. There's also the possibility that another website suddenly gets a surge of traffic, draining server resource and causing your website to slow down. This could have a powerful impact on your website's performance.
Forced to wait more than three seconds for a page to load, 40 percent of visitors will abandon the website, according to a Forrester study. More recently, Google found that 70 percent of smartphone users will switch to another website or app if the page takes too long to load.
Disadvantage #2: Limited resources
A shared hosting plan isn't the best choice for big websites that see high-volume traffic every month and have dozens of product or service pages with lots of content. You're sharing bandwidth and server resource with other websites, which means you're restricted in how much you can use. If you use more than your site's allotment, the hosting provider might charge you an additional fee. This would be a problem for larger businesses that require unlimited resources for their sites. However, this is less likely to be a problem for smaller businesses that are still building their web presences.
Disadvantage #3: Security
You are more vulnerable to security issues when you use shared hosting plans. The chances of a security breach increase because multiple websites share the same server. Any malicious activity on one of these websites can affect the server and the rest of the websites using it. Generally speaking, hacking attacks target shared servers more often than dedicated servers because of these vulnerabilities.
Disadvantage #4: Not as many customization options
Shared hosting plans offer more customization and features than in the past, but they still have fewer options than dedicated servers. You can't choose the software you use, the server configuration, the applications, or the firewall configurations with a shared hosting plan. This is up to the hosting provider. If these decisions are over your head, you may not have a problem going with what the provider recommends. If you need to control these factors, then shared hosting may not be the right fit for you and your website.
Ultimately, the decision about whether to go with a shared web hosting plan comes down to your specific needs. If you have a small business site with a handful of pages, you aren't getting more than 200,000 monthly visitors, and you are still learning about website management, you will probably do just fine with shared hosting. On the other hand, if you have a large website with lots of content and dozens of product pages, you get more than 200,000 monthly visitors, and you require 100-percent reliability and control, you will be better off with a different option like dedicated hosting.
If you still need help deciding what's best for your website and you want to talk more about what's included in shared hosting, contact us today.