Everything You Need To Know About Magento For E-Commerce Business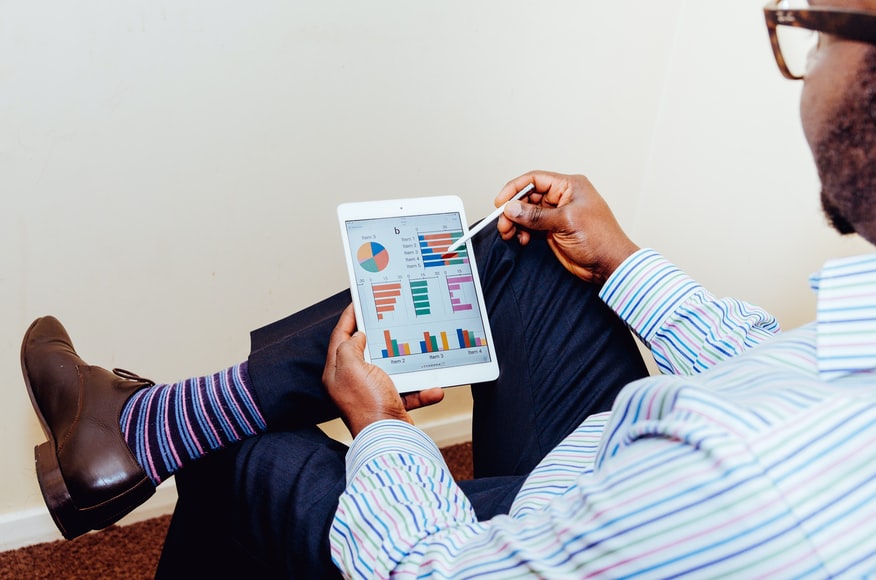 Magento is a rapidly growing platform for a professional e-commerce journey. The main objective of Magento is to provide multiple opportunities to retailers and entrepreneurs to expand their businesses effectively and efficiently.  It doesn't matter if you are thinking to relocate an existing store on the Magento or willing to start from the beginning, if you are not a professional Magento developer, you need to get some help through experts.
Until now, there are around 0.25M Magento stores live throughout the internet which makes it the top online store. Around 12% of online retail stores in the USA are based on Magento. If you want to sell your services or products through an eCommerce online store, Magento marketplace is the right choice of platform. 
What Is Magento?
Magento is a well-known platform that is built in PHP programming language which assists the programmers to create a professional eCommerce website. The best part is that there is also an open-source option on this platform for all types of eCommerce activities. MpireSolutions is a professional platform that can help you create an online store flexible with functions and features. Nike, Samsung, and many other huge firms started their online stores with Magento. 
What Are The Benefits Of Magento?
Undoubtedly, Magento is the most effective eCommerce platform. This platform provides many other features and tools that help to organize everything in the right way throughout the online store. If you want to expand the scope of your online eCommerce business, Magento is the right platform to start your online store.
Following are some of the main advantages of using Magento;
Multiple Features
It doesn't matter what are the number of goods or services you are featuring, Magento has all the abilities to manage your needs. They have a professional management system that can be helpful to even manage hundreds and thousands of products without any hurdles.
If you are using Magento from the very beginning of the online store, you don't have to worry about the scalability and performance of the store when it's time to grow. It also provides multiple features of inventory management and product management that help the entire platform to organize things effectively and efficiently. Furthermore, it also provides you with various filters along with navigations. These features help to increase the conversion rate and to upgrade the operations.
SEO Favorable
SEO has become a necessity in the world of digital marketing. No online business can survive in the market without optimizing the sources provided throughout the website or any other digital platform. With Magento, it is easy and effective to optimize the product descriptions and all other relatable pages. This platform was created while keeping all the essentials of SEO in mind. This is why it creates SEO-friendly URLs.
When you develop websites using Magento, they are more responsive and compatible with all types of devices and multiple browsers. With improved SEO, your online store will also grow in a good customer experience.
Instant Loading
The main advantage of Magento is the lightning-fast speed of the website. In the high-tech world, the speed of the website matters a lot for the users. As per Google statistics, around 53% of the users simply turn their back on websites that take more than 3 seconds to load. 
However, even with the number of heavy data on the website, Magento still manages to provide instant loading time.
Adjustable Content Management
When it comes to the content management system, the main benefit of Magento is flexible content management. This enables your online store to customize the offers and make them more convenient for the users. The instinctive page editor tool of Magento allows you to edit the web pages accordingly. The best part is that you don't need to have the technical know-how to edit the web pages. The tool can do everything by itself.
Customizable Options
It is easy and significant to make customizations throughout the online store for all products and categories with Magento. However, if you want everything to be customized, you have to work on the coding from the very beginning. Magento provides multiple offers for shipments, languages, and payments to make the user experience more convenient and effective at the same time.  
Furthermore, you have all the possibilities available to use various plug-ins in order to enhance the functionality of your online store.
Up-To-Date Reporting
When you are working on an online eCommerce store, up-to-date reporting is the most crucial and significant element. Magento provides valuable reports of different kinds that can be helpful to understand the current situation of the store and to make some significant decisions based on the high-end reports. Everything including products, customers, and all orders are incorporated in the reports. You can get the most up-to-date report as it keeps on updating from time to time.
The reports include the following;
Total number of orders
Taxes
Receipts of shipment fees
AOV (Average Order Value)
Total number of accounts registered
Best-selling products, and many more.
These features help you to run your eCommerce online business smartly while incorporating all the latest technology throughout the business.
Difference between Magento Open Source & Magento Commerce
Before you move towards a new platform for your SMB (Small & Medium-Sized Business), you need to take some necessary and significant decisions. First of all, you need to decide whether to go for Magento open-source or Magento Commerce. If you have selected to with Magento commerce, decide one of the options;
Magento On-premises Solution, Or
Magento Commerce Cloud
Let's see some of the differences that are based on features, cost, and flexibility points of view.
Magento Open Source
Magento open source is also known as Magento Community Edition which is a free version of Magento. It is available for free and anyone can download it without any charges. It is popular among SMBs who wish to compete with some of the well-known brands in the market.
Other than Small & Medium-Sized Businesses, Magento open source also deals with a variety of organizations as well. Most of the brands use Magento open source and then develop some customized solutions afterward. If you have a good professional development team, you can easily and effectively compete with the other platforms.
Magento has made many changes concerning commerce over the past few years. Features like content staging, page builder, B2B suite, and visual merchandising are some of the examples. In short, Magento open source is a good and effective platform for retailers.
Magento Commerce
Magento Commerce, formerly known as Magento Enterprise Edition which directly focused on big organizations that require complete support in order to expand the business and overall functionality. Magento open-source is completely free, but for Magento commerce, you have to pay a good amount of 2400 Dollars every year. You can get services in one of the two ways, which are the following;
On-premises solutions
Platform-as-a-service
However, the base of code for both of the options is the same, but some parts of the platform will instinctively update when using the cloud platform.
Drawbacks Of Magento Open-Source
< p>Since the Magento open-source is created by developers for the use of developers, such open-source software gives a tough time if you don't belong to a developing background. Magento open-source might offer many extensions and features, but it demands a good grip from the technical point of view to significantly use a platform. If you lack such technical expertise, you might face a lot of hurdles and complexities to successfully create an online eCommerce store online.  
On the other hand, even if you avail the services of a developer who is not aware of Magento as a platform, you'll still have to face difficulties throughout the process. However, an expert Magento developer can who have all the technical expertise can easily work on the platform to create a successful online eCommerce store.
This is why Magento has launched a paid version as Magento Commerce that helps to manage your online store even if you have less or no technical expertise.
Advantages Of Magento Commerce
Although both of the versions were created with the same mindset and, with the same goals, the Magento commerce has some more features than the free or unpaid version. It definitely adds more value to the customers and is easy to use.
Here are few advantages of using Magento commerce for your business;
Product Management
Streamlining the operations is one of the most effective and necessary tasks of all types of eCommerce businesses. It helps the online store in the following ways;
When you are working through online stores, changes and updates are something you need to do on a routine basis. Using Magento Commerce you can easily and effectively schedule the required changes. You can manually update the requirements, or simply put a timer to change the prices on the platform.
The automated rules feature can help you save time to assign and manage the product categories.
If you are running B2B & B2C services at the same time, you need to limit the access for both types of customers. A catalog permission feature can be helpful to set the prices for individuals and organizations differently.
Magento Commerce also supports cross-selling and upselling throughout the platform.
Gift cards are another feature of Magento Commerce which is a significant way to attract customers and to increase revenue.
Distinctive User Experience
If you want customers to love your online eCommerce store, you must add some unique features to enhance the user's experience. Here are few features that can help you to provide a distinctive user experience;
With the help of Magento Commerce, you can make a list of desired gifts. Once you created the desired list of gifts, empower the same on the platform. This will allow users to select a gift based on their choice.
In order to retain the customers, Magento Commerce gives you an opportunity through the integrated function of creating reward points for regular customers. These types of loyalty programs can actually enhance the user experience.
Customer segmentation is another winning feature of Magento Commerce that allows the customers to get suggestions based on the products or services they viewed on the platform.
Return policies are difficult to handle. Magento Commerce allows you to provide a customized return policy to customers. With a single Magento admin account, you can easily manage return management.
Content Management
Managing the content is yet another challenge for online eCommerce businesses. Following are few factors that Magento Commerce can help you with;
For all types of eCommerce online stores, you have to create and update the promotional content. Magento Commerce features allow you to effectively create and plan all types of promotional campaigns in the best way possible.
Banner customization is another feature that helps to create relevant and optimized banners to use in promotional campaigns.
Analysis & Marketing
There is no doubt that marketing is a significant and necessary part of the eCommerce business. Magento Commerce helps you to take marketing and analysis to the next level.
Sales undoubtedly increase the overall revenue of the business. Magento Commerce allows you to customize your sales by providing specific promotions to loyal customers. This is the best feature of Magento that you can segment the customers according to their preferences and loyalty.
Automated emails are the best way of marketing for an online eCommerce business. This helps to provide timely reminders to the targeted and loyal customers.
It further provides deep analytics in the form of reports. These reports are helpful to make certain significant decisions that are necessary to maintain the platform.
Conclusion
Magento is truly a perfect platform for small, medium, and large organizations and all types of businesses. All merchants can effectively and easily run their business through Magento. Furthermore, if you create a website on Magento, you don't have to worry about security and scalability. You can also integrate the plug-ins and extensions from a third party to meet the requirements of your online store. If you are planning to create an online eCommerce store through Magento, try out the best developers with Mpire Solutions to make the most of your online business.