8 Digital Marketing Tools You Should Master in 2017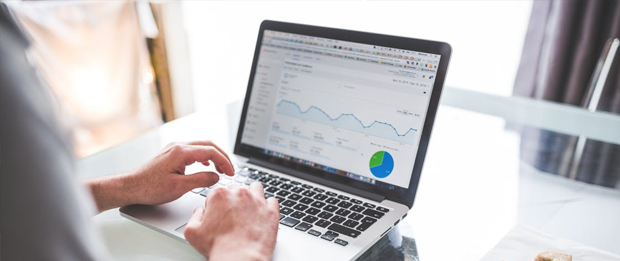 Just like auto mechanics need one of those big roll around tool chests full of all kinds of tools in order to tackle any problem that may need fixing on a car or truck, digital marketers need a well-stocked toolbox to be effective at what they do. Here are 8 digital marketing tools that every digital marketer should have in their virtual toolbox:
1. Researching Trends
Google Trends is a free search tool that enables you to see how often specific keywords, phrases, and subjects have been queried over a specific period of time. You can query up to five keywords, phrases, or topics simultaneously and see the results displayed in graph called the "Search Volume Index". You can even export the data to a .csv file for later use.
You can filter Google Trends data in two ways: real-time and non-real time. Real-time randomly samples searches from the last seven days. Non-real-time randomly samples searches that can range anywhere from 2004 to 36 hours ago.
Whether you're just starting a business, researching competitors, creating a new campaign, or looking for good keywords or phrases for your next blog post, Google Trends can help.
2. Keyword Research Tools
There are actually two keyword research tool that work well together: Google's Keyword Planner and Ahrefs' Keyword Explorer.
Google Keyword Planner is a free tool that's part of their AdWords product – AdWords only costs money if you actually place ads. You can research all you want for free. Keyword Planner allows you to research keywords by country and language, then shows you approximately how many times the term was searched. It also gives you a general idea of the competition for a particular keyword. Keyword Planner is a good tool for weeding out keywords so you can further research the more promising ones using Ahrefs' Keyword Explorer.
Ahrefs' Keyword Explorer is one of several tools offered by Ahrefs, and is more useful than Google's Keyword Planner. Keyword Explorer provides relevant keyword suggestions from a huge (3 billion+) keyword database that's updated every month. Keyword Explorer also provides advanced metrics like the "Clicks" metric – just because a keyword has a high search volume (as shown by Keyword Planner) doesn't mean people are actually clicking on the keyword search results. Keyword Explorer is the only tool that shows the actual click data for your keywords.
3. Keep Tabs on the Competition
Wouldn't it be nice if you could keep track of your competitors online, and even see a side-by-side comparison of, say, your top five competitors? SimilarWeb Pro is a great way to do it. You can even include your own website and get an eye-opening picture of how you stack up against the competition. SimilarWeb gives you an estimate of a website's traffic, the sources of that traffic, the countries its traffic comes from, keywords the site ranks well for, and lots of other useful information. They also have a free version of the tool.
4. Finding Content Ideas
Have you ever had problems coming up with productive content ideas for your website or blog? Of course you have – we all have. It's one thing to come up with content that just takes up space on your blog. It's quite another to come up with content that engages your audience and gets shared.
Buzzsumo is a tool that helps you find out what content is popular by topic or by website. You can't create engaging, shareable content unless you know what's popular; but scanning social sites to learn what people are talking about and sharing is an impossible task. With Buzzsumo, you can enter your search criteria and let it discover what content is working in your area.
5. Facebook Advertising
No discussion about digital marketing tools is complete without social media in general, and Facebook in particular. Everyone knows that Facebook is the largest social media network in the world. They boast over 1.86 billion monthly active users as of February 1st, according to Facebook itself; and 76 percent of people use their Facebook feed to find interesting content, according to HubSpot. Add Facebook's ability to collect a lot of user data, and you get an advertising platform that is second to none, at least in the social media world.
6. Planning Facebook Ads
Speaking of Facebook's ability to collect copious user data, that data feeds into one of the most effective ad targeting systems out there. The Facebook Audience Insights tool provides a great deal of useful data for marketers, including aggregate information about geography, demographics, buying habits, the device they're using, and even life events. The good news is, it's easy to use, so you won't spend a lot of time on the learning curve.
7. Using Smart Hashtags
Another important element of social media marketing is hashtag marketing. Hashtags are everywhere these days – Twitter, Instagram, Pinterest, Facebook, etc. As a digital marketer, you can't just ignore them. Hashtags can help expand your content reach, amplify your brand, target your market, improve your SEO, and more. But you need to be able to track your hashtag results, and that's where Talkwalker comes into play. Tirewalker is a social media analytics platform that enables you to track hashtags and analyze which channels are making the most impact, identify messaging strategies that resonate with your audience, and create more relevant content using the hashtag cloud.
8. Search Engine Advertising
If you asked 1,000 internet marketers the first thing they think of when they hear the words "search engine advertising", 999 of them will say Google AdWords, and the other one is probably asleep. That's because it's one of the most popular online ad platforms in the world. If you're a serious digital marketer, using AdWords is a must, and for good reason. As of February 1st, Google is still the number one search engine with 1.6 billion unique monthly users – 4 times that of their closest competitor. With all those unique monthly visitors, you have a virtually limitless pool of prospects.
In Conclusion:
No marketer, regardless of how talented or experienced, can be effective if they don't use the right tools; and digital marketing tools are always evolving. So it's essential that you stay abreast of the best and newest tools available. Certainly, the 8 we've outlined here barely scratch the surface of what's out there – some new, some tried and true. We invite you to check out MarkGrowth.com's 53 Digital Marketing Tools You Should Master in 2017 and Spinweb's Favorite Digital Marketing Tools for 2017 for more ideas.
You can also contact us to learn more about digital marketing tools in 2017, and continue following our blog for more great content.